Infections Among Homeless Could Fuel Wider Epidemics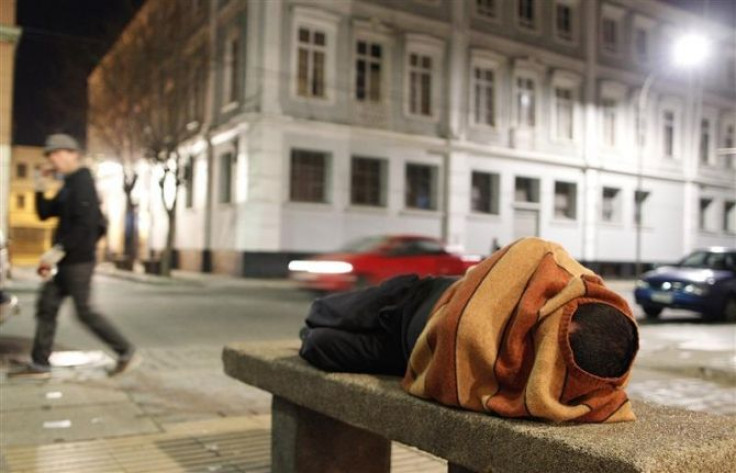 Homeless people across the world have dramatically higher rates of infection with tuberculosis (TB), HIV and hepatitis C and could fuel community epidemics that cost governments dear, a study showed on Monday.
With an estimated 650,000 homeless people in the United States and around 380,000 in Britain, experts said high levels of infection would not only cause yet more poverty and distress for those without homes, but could also become a wider problem.
"Infections in homeless people can lead to community infections and are associated with malnutrition, long periods of homelessness and high use of medical services," said Seena Fazel, a senior research fellow in clinical science at the University of Oxford who led the study.
Fazel and his team analyzed more than 40 research papers on levels of HIV, hepatitis C and TB among homeless people from 1984 to 2012.
They found that in the United States, for example, TB rates were at least 46 times greater in the homeless than in the general population, and the prevalence of hepatitis C viral infection was more than four times higher.
In Britain, TB rates were about 34 times higher in homeless people than in the general population, and the prevalence of hepatitis C viral infection was nearly 50 times higher.
For HIV, rates of infection were typically between 1 and 20 times higher in homeless people in the United States than the general population, but no studies were found for Britain.
Fazel said his findings suggested the best way to fight back against these and other infectious diseases was to focus on the homeless as one of the highest risk groups.
"Because ... numbers of homeless people are high in some countries, improvements in care could have pronounced effects on public health," he said.
Fazel, whose study was published in The Lancet Infectious Diseases journal, said similar patterns were found in most other countries where data were available. Other countries covered in the study included France, India, Sweden, Ireland and Brazil.
According to United Nations estimates, about 100 million people worldwide are homeless. It is well known that rates of illness and premature death are particularly high in this group.
TB kills an estimated 1.4 million people annually, and about 9 million people are newly infected each year around the world.
Because it is a bacterial infection that spreads through the air in droplets when infected people cough and sneeze, it can develop into community outbreaks.
Anyone with active TB can easily infect another 10 to 15 people a year, and because successful treatment for TB requires months of antibiotics, patient care can be expensive.
In the United States, nearly 60,000 new cases of the human immunodeficiency virus (HIV) that causes AIDS are reported nationally every year.
The researchers said this research focused on HIV, Hepatitis C and TB because their initial work suggested these were the most heavily studied infections among homeless populations.
But they noted the homeless also have high rates of other infectious diseases, including hepatitis A and B, diphtheria, foot problems and skin infections.
@ 2012 Thomson Reuters. All rights reserved.