Inflammation And Prostate Cancer: Men With Chronic Inflammation Twice As Likely To Develop The Disease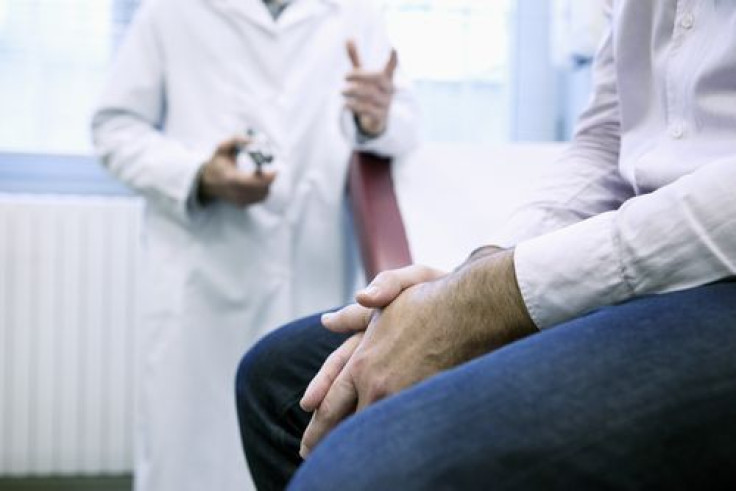 Prostate cancer is the most common cancer affecting American men, according to the American Cancer Society. A new study from the Johns Hopkins Kimmel Cancer Center found that men who have chronic inflammation have twice the risk of developing prostate cancer, as opposed to men who don't.
In the study, published in the Journal Cancer Epidemiology, Biomarkers & Prevention, the researchers found that there was a Gleason score between seven and 10 for men with high-grade (aggressive) prostate cancer. The Gleason score is a system for grading prostate cancer tissue based on how it looks under a microscope. The scores range from two to 10 — a high Gleason score means that the tumor is more likely to spread.
Researchers looked at benign prostate tissue samples from 191 men with prostate cancer and samples from 209 men without it. They wanted to see if there were any signs of inflammation. They found that men with at least one tissue sample that had signs of chronic inflammation had 1.78 times the odds of prostate cancer as opposed to the men who scored a zero.
"Inflammation, most of which was chronic, was common in benign prostate tissue, and was positively associated with prostate cancer, especially high grade," according to the study abstract. "This study supports an etiologic link between inflammation and prostate carcinogenesis, and suggests an avenue for prevention by mitigating intraprostatic inflammation."
This study and the information provided is important for prostate cancer prevention, since identifying foods that may increase inflammation could help predisposed men change their eating habits. Some inflammation-causing foods include white bread, milk, and those high in trans-fats, such as fast food.
The National Institutes of Health has already recognized the effects of inflammation as a reaction to injury or inflammation. But now, more information points toward inflammation leading to cancer, diabetes, cardiovascular, pulmonary, and neurological diseases. While it might be a critical link between inflammation and cancer, more information is needed in order to further identify these markers.
Regarding prostate cancer, and depending on the situation and other factors, there are a few treatment options: expectant management, surgery, radiation therapy, Cryosurgery (cryotherapy), hormone therapy, chemotherapy, vaccine treatment, and bone directed treatment. The life expectancy of a prostate cancer patient depends on the age of the person, coexisting medical problems, and the severity of the cancer.
Source: Platz EA, Gorel B, Lucia MS, et al. Chronic Inflammation in Benign Prostate Tissue Is Associated with High-Grade Prostate Cancer in the Placebo Arm of the Prostate Cancer Prevention Trial. Cancer Epidemiology, Biomarkers and Prevention. 2014.
Published by Medicaldaily.com