Inside The World Of Bromances, And What Makes Them Different From Regular Friendships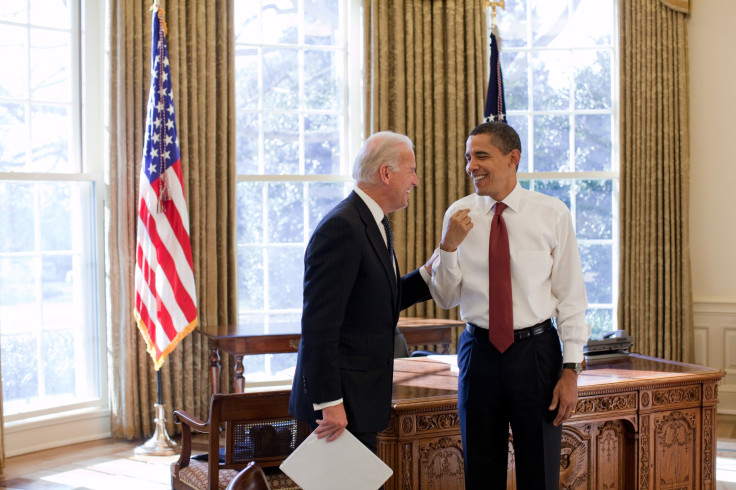 A guy may have his friends, but are they his bros? Researchers looked into the world of bromances and concluded that not only are they flourishing (thanks to more accepting viewpoints), but they're also significantly different than traditional male friendships.
Read: Signs Of Pornography Problem: Perceived Porn Addiction Harms Relationships Even If Use Is Mild
The study from the University of Winchester in the United Kingdom included interviews from 30 undergraduate, heterosexual men pursuing sports-related degrees. To determine participants' views on homosexuality, researchers analyzed an anonymous survey gauging homophobia that all of the current subjects had completed 18 months prior. From the very small sample size, the team found that the men had less hangups about homosexuality, which scientists believe previously hindered bromances. The findings also showed that bromances are much different than a standard friendship.
"Participants described a bromance as being more emotionally intimate, physically demonstrative, and based upon unrivalled trust and cohesion compared to their other friendships," the study authors write. "Participants used their experiences with romances and familial relations as a reference point for considering the conditions of a bromance."
The men were asked about the signifiers of a bromance and how open they were to sharing a bed, kissing, swapping secrets and being emotionally intimate in those friendships. Then, they answered the same questions about non-bromantic relationships.
As Luke, one of the participants, explains in the study, "With a bromance you can talk about anything, with friends you can't."
Another bro, Mark, said that this type of friendship is like having another family member.
"I've got really good friends that are guys and we call it a bromance," he says. "You can fully discuss your fears and problems with them, all of that. We are completely comfortable with each other and kiss and hug every now and then. You know they will always be there to back you up if you need it."
The men also said that having similar personalities and interests were important in forming a bromance, though simply having an interest in sports (as they all did), was not enough to create a bond.
Read:Those Facebook Likes You're Trying To Rack Up Won't Make You Happy, According To Study
As the research indicates, bromances have become acceptable and even celebrated. A pop cultural phenomenon, these close friendships can be seen in movies like "Superbad" and "I Love You Man," as well as in internet memes. Most notably, the close friendship between former President Barack Obama and Vice President Joe Biden spurred plenty debate during the last campaign season.
Bromances are so prevalent that the word has climbed the ranks from Urban Dictionary to Merriam-Webster, which defines it as a close nonsexual friendship between men.
Source: Robinson, S., Anderson, E., and White, A. (2017). The Bromance: Undergraduate Male Friendships and the Expansion of Contemporary Homosocial Boundaries, Sex Roles, DOI: 10.1007/s11199-017-0768-5
See Also:
Guys May Struggle With Self-Control Due To Testosterone; How Sex Hormone Affects Decision Making
Why Your Mid-20s Is the Best Age For Making Random Choices
Published by Medicaldaily.com