Inspirational Video: Todd Blake Graduates College Despite Stage 4 Hodgkin's Lymphoma; Says 'You Have To Be Positive'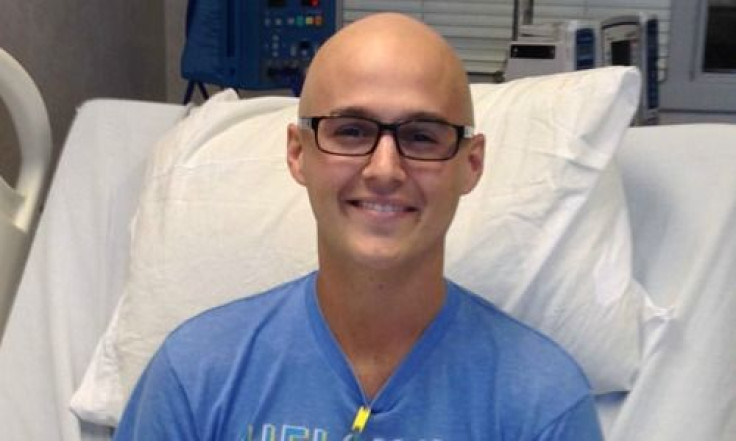 When Todd Blake turned 18, he was prepared for his freshman year at the University of Florida in Gainesville. What he wasn't prepared for was returning home after one short month due to a stage 4 Hodgkin's lymphoma diagnosis.
This type of cancer, also known as Hodgkin's disease, attacks white blood cells called lymphocytes, which protect the body from germs and bacteria. According to the American Cancer Society, Hodgkin's lymphoma commonly occurs in early adulthood, ages 15 to 40, with over a thousand of the nearly 10,000 cases each year resulting in death.
Yet in spite of these statistics, 600 hours of chemotherapy, radiation, and two bone marrow transplants, Blake, now 23, not only graduated from UF with his business degree, but also with a 4.0 GPA. "It was really hard and there were a lot of times I wanted to give up and quit," Blake said on a segment of NBC's Today Show. "I just kept pushing forward, thinking about that day when I would graduate and that accomplishment. It was important to me to graduate and walk across the stage. It was symbolic."
As hard as college may have been (he took online classes from his home in Jacksonvilla, Fla.), Blake still managed to co-found Live For Today, a non-profit organization that aims to inspire young adults with cancer that they are more than their disease. The idea came to Blake after his own community stepped up for him, offering him opportunities to attend special event. When Blake realized this wasn't the case everywhere, that there wasn't a lot of support for young adults, he wanted to find a way to give back.
Though Blake's current treatment affords him a good quality of life, he admitted to Today that it's a struggle and he doesn't know what's next. However, he doesn't let that deter his positive attitude. "You have to be positive," Blake said. "If you give up on what your dreams are and your aspirations, you really just give up on living."
Watch Blake's segment in full below. And just try to walk away not feeling insanely inspired and in need of a Kleenex. Or two.
Published by Medicaldaily.com