Insulin Pumps Give Kids Better Control Of Type 1 Diabetes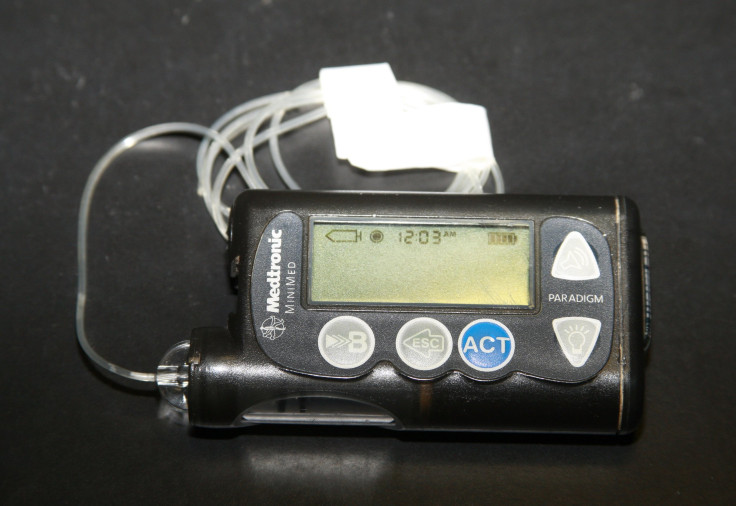 (Reuters Health) – As insulin pump use has increased, so has blood sugar control for kids and teens with type 1 diabetes, according to data from Europe and the U.S.
But pumps were less common in England and Wales than in Germany or the U.S.
"We've known that variations in pump use exist (…) but I was surprised that pump therapy wasn't used more often than what we saw," said lead author Dr. Jennifer Sherr of the Children's Diabetes Program at the Yale School of Medicine in New Haven.
Insulin pumps, which are mounted on the skin and deliver continuous levels of insulin via a catheter, mimic the body's normal release of insulin, according to the American Diabetes Association.
Users still have to monitor their blood sugar levels, but they avoid daily insulin injections.
Most insurers cover insulin pumps, according to the ADA.
In 2007, pediatric diabetes specialists released a recommendation that children and adolescents with poor blood sugar control or who struggle with daily injections should consider using a pump.
The researchers compared patients registered between 2010 and 2012 in three pediatric type 1 diabetes registries, one covering Germany and Austria, one in England and Wales, and one in the U.S. Each included more than 10,000 children or teens.
In England and Wales, where only 14 percent of those in the registry used an insulin pump, blood sugar control was notably poorer than in Germany and Austria or the U.S., where 41 and 47 percent of kids used a pump, respectively.
In all three regions, ethnic minorities were less likely to use a pump: 22 percent of minorities used a pump compared to 34 percent of non-minorities.
"That speaks to, are we not investigating this as practitioners, should patients advocate on their own behalf," Scherr said.
Younger children were also less likely to use pumps than older children, but data indicate that pumps can be effective for young children, she said.
"I think there is a perception out there, people are concerned about being attached to something," she said. "Will a daycare provider, school nurse or teacher understand the technology I'm handing them?"
When patients try a pump, they often realize it is much easier than daily injections, Scherr said.
Pumps may be less common in England and Wales due to the U.K.'s National Institute for Health and Care Excellence restrictions on their use for children, the authors wrote in the journal Diabetologia.
"We're on this path toward finding a mechanical solution in the form of an artificial pancreas," but half of children now are not afforded the opportunity to have an insulin pump, which already exists, Scherr said.
"We need to get that to our kids," she said.
Noting pump use by region and comparing them is an important step, said Henry Anhalt, the chief medical officer at T1D Exchange, the U.S. registry used in the study.
"Such comparisons allow researchers and clinicians worldwide to identify issues facing the patient community; what patients need most; and where to deploy resources to improve standards of care in diabetes treatment and management," Anhalt said.
SOURCE: http://bit.ly/1j3zCgL Diabetologia, November 9, 2015.
Published by Medicaldaily.com