International Day Of Zero Tolerance For Female Genital Mutilation: Ending The Violation Of 3 Million Girls Each Year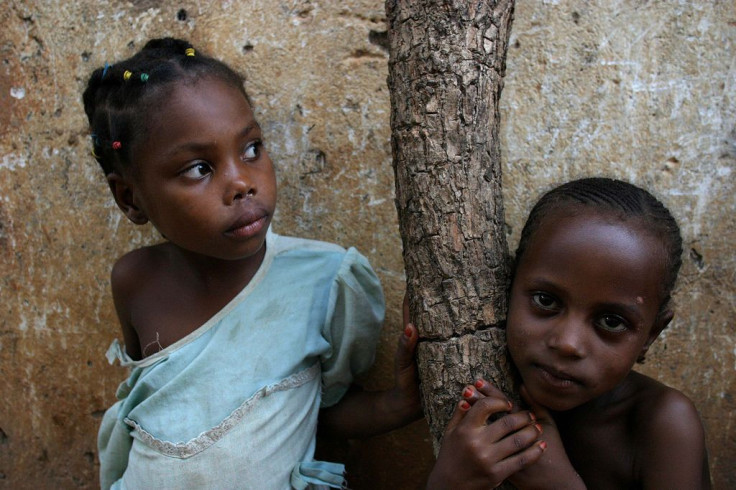 In her novel, Breath, Eyes, Memory, Haitian-American writer Edwidge Danticat movingly describes characters who believe feminine purity and chastity to be vital to their family honor. For many readers, one great surprise contained within the pages of this novel is not that men might perpetuate the often brutal practices, such as testing a girl's virginity or female genital mutilation, that are meant to preserve a girl's decency — it is the women themselves who do so. Zealously, mothers reenact on their daughters the same physical injustices they once endured and in this way, "nightmares are passed on through generations like heirlooms," Danticat wrote.
On Feb. 6, we observe International Day of Zero Tolerance for Female Genital Mutilation, originally established by the United Nations in 2003. While acknowledging the 125 million girls and women alive today who have been "cut," other important considerations must be addressed on this day. Namely, these procedures are not about child victimization alone, they also mirror internalized feelings of female shame, as Danticat compellingly teaches us. And, though cutting is concentrated in 29 countries in Africa and Middle East, the United States is home not only to violated women but those who cut girls too young and helpless to prevent such barbaric treatment.
"I've heard of it happening here in the United States," Jaha Dukureh, who was cut when she was a child in Gambia, told Medical Daily. "But I've never seen it. I think it happens more often than girls being taken out of the country."
Dukureh founded Safe Hands for Girls in 2013. Her foundation, based in Atlanta, is seeking to end female genital mutilation, a practice which officially became illegal in America in 1996. Despite additional legislation to punish family members who transport girls outside the U.S. to be cut, some activists believe these laws simply drove the rituals and practitioners more deeply underground. In fact, one study suggests female genital mutilation is simply becoming more common in the U.S. as immigration from areas where the practice is endemic increases. Across the nation, girls continue to be sent back to their home countries where they endure all manner of violations of their human rights.
3 Million Girls
Commonly, genital mutilation is carried out on young girls up until the age of 15. Recent analysis of global figures suggest that more than 18 percent of all girls who have been subjected to genital mutilation have had the procedure performed by a health care provider — in some countries this rate is as high as 74 percent. It is estimated three million girls around the globe are at risk of undergoing, against their will, these procedures each year.
While many people have some understanding of what might constitute female genital mutilation, the World Health Organization, which began to focus on this problem in the 1960s, includes under this umbrella term any and all procedures that "intentionally alter or cause injury to the female genital organs for non-medical reasons." The unhealthy practices fall within four broad categories:
Clitoridectomy: partial or total removal of the clitoris
Excision: partial or total removal of the clitoris and the labia, the lips surrounding the vagina
Infibulation: narrowing of the vaginal opening through the creation of a covering seal (usually by altering the labia).
Other: Pricking, piercing, scraping, and cauterizing the genital area.
Naturally, following these procedures a girl begins to bleed; many times this escalates until the bleeding becomes severe. Often, a girl also will experience problems urinating. Later, she may develop cysts, infections, or infertility issues. Intercourse may be excruciatingly painful to some women, even impossible for some without corrective surgery. Other women, years later, will suffer childbirth complications, their newborn babies dying as a result.
While the physical realities are atrocious, the psychological effects may be the worst consequence of all. "You know you are not whole," Dukureh told Medical Daily. "It's just something that you live with, and you feel it inside."
Shortly, Dukureh, who worked as a personal banker before starting her organization, will be meeting with Ban Ki-moon, the Secretary General of the United Nations in honor of Day of Zero Tolerance. "Basically, we're going to ask that he use his influence to provide more services for women," she said. Hoping to end these violations of women, Dukureh continues to reach out to world leaders around the globe to help her end this all too common brutality. The YouTube video below, provided by Dukureh on her Safe Hands for Girls website, shows speakers at a youth conference organized in Gambia where she hopes to further her work to end female genital mutilation.
Published by Medicaldaily.com