iPad Smart Cover Could Switch Off Pacemakers Accidentally, Early Study Finds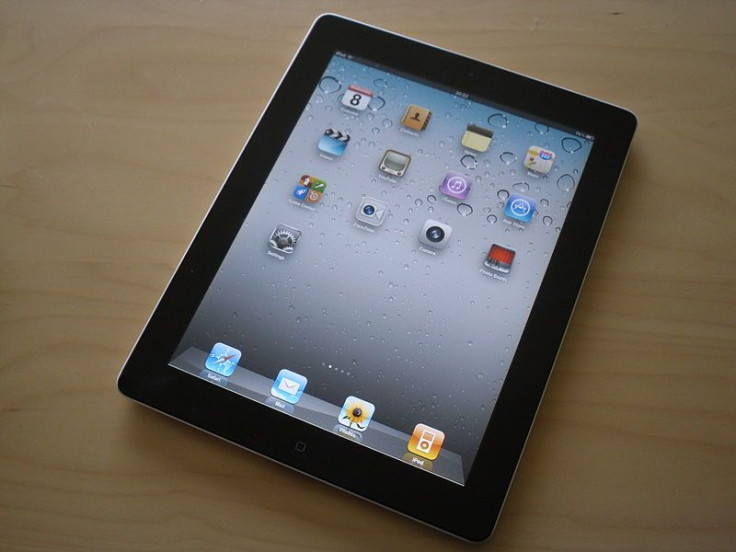 Gianna Chien, a 14-year-old high school freshman from California, found that specialized magnets in Apple's iPad 2 can interfere with implanted heart devices.
Chien's study, which began as a project for her school's science fair, found that magnets imbedded in the iPad 2 and its "Smart Cover" may cause electromagnetic interference that could deactivate a cardiac rhythm device.
Early research showed that iPads only pose a risk to people with heart devices when held close to their chest.
The iPad 2's online guide does warn about the risk of radio frequency interference with pacemakers. The guide suggests that patients with pacemakers should keep their iPad at least six inches away from their bodies. Chien, the lead study author, found that the magnetic field dropped off quickly with a little distance. The guide also says that the popular Apple devices should be shut off in health care facilities.
Last year, a study suggested that the iPad 2 can interfere with the settings of magnetically-programmable shunt devices in the brain.
"The real problem is that you don't even know; there is no trigger, no light goes off ," said Dr. Salvatore Insinga, a neurosurgeon at the Cushing Neuroscience Institute. "With all the tech devices people are using now and all the implanted things in patients, this is more of an issue now."
Chien's study involved 27 patients aged 50 and older. All of the patients had implantable cardiac defibrillators, pacemakers, or loop recorders. The results found that almost 19 percent of the patients with defibrillators experienced interference from the iPad 2, while people with pacemakers and loop recorders experienced no effect.
Given the study's small sample size, there will likely be more studies to follow. However, the results do show that the iPad 2 poses a recognizable risk to people with implanted cardiac devices.
Published by Medicaldaily.com