iPhone 'Spreadsheets' App Rates Your Sex In Thrusts Per Minute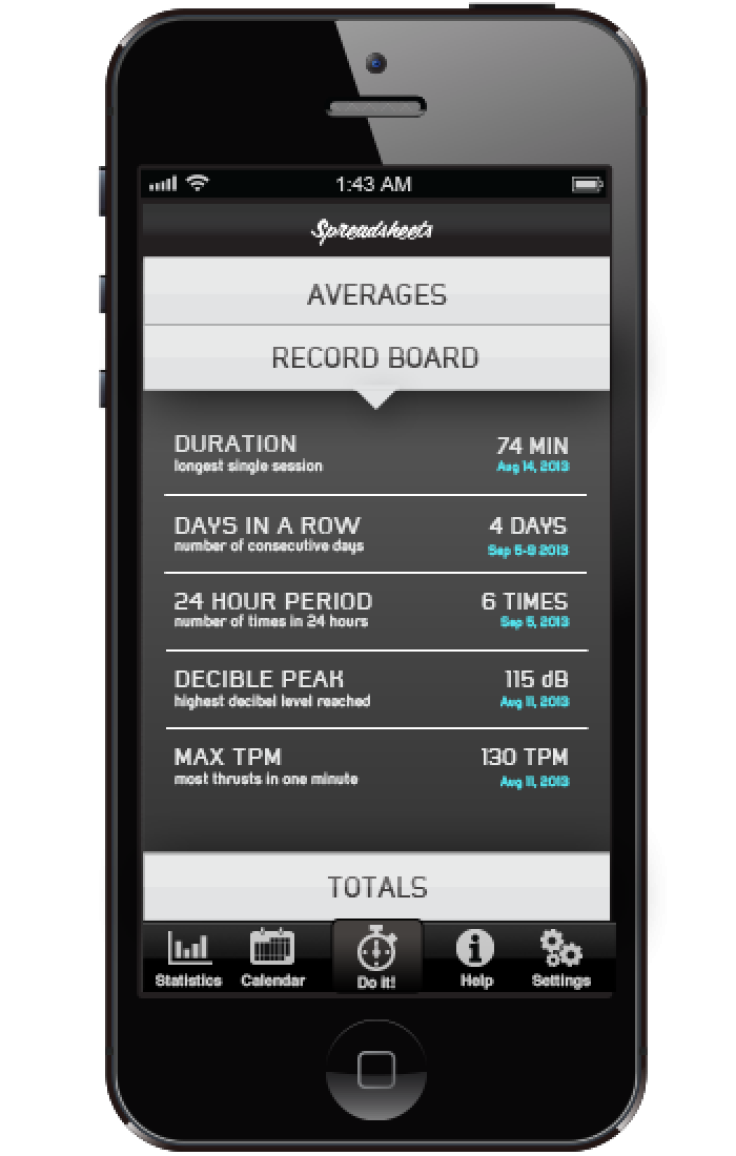 Wondering if your sex life is living up to its potential? Download the iPhone Spreadsheets app and rate your sexual encounters by thrusts per minute, the loudness of our partner, and the duration of each session.
Proving that there's an app for everything, Spreadsheets helps its users gauge just how long they really last. However, the app admits that the 90 minutes it advertises is a little unrealistic; the average sex session lasts from three to 10 minutes, according to its website.
The app's technology marks when you start and stop having sex, along with how loud you and your partner are during climax, and even keeps an updated calendar of romantic sessions.
Although the sophisticated app registers the activity through movement and audio, it does not record or playback your private time. The information picked up the iPhone's built-in accelerometer and microphone is exclusive to the phone and will not be relayed to another device, the Daily Mail reported.
Spreadsheets even offers an achievements feature so that the user can celebrate his or her sexual accomplishments. For example, there's the Endurance Novice achievement if you gain 15 points after "[keeping] it moving for 40 minutes." There's also the Lazy Sunday achievement for which you can gain 20 points for "creating five entries on a Sunday."
The app is perfectly suited for the device seeing as iPhone users are likely to have twice as many sexual partners by the age of 30, according to Spreadsheets' website.
Published by Medicaldaily.com