Ireland To Allow Abortions When Mother's Life Is Endangered, Including By Threat Of Suicide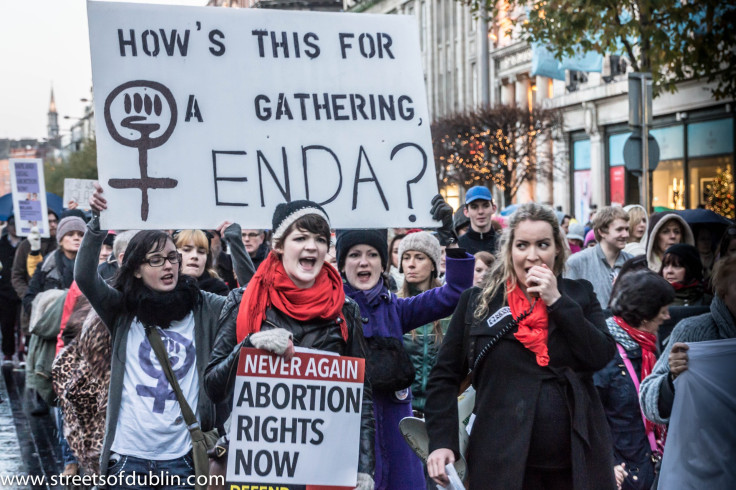 Angering the Church in deeply religious Ireland, parliamentarians voted overwhelmingly to allow abortions when the mother's life is endangered, including by the threat of suicide.
Lawmakers voted 127-31 for the bill following the death last year of a 31-year-old woman after doctors refused to perform a life-saving abortion, which prompted international condemnation from women's rights groups.
Catholic leaders and religious conservatives in parliament called the Protection of Life During Pregnancy Bill a "trojan horse" opening the way for easier access to abortion, given the allowance for potential suicide.
However, the bill's supporters clarified that a woman cannot simply threaten suicide as a way to gain permission for a legal abortion. Such an allowance would be granted by two psychiatrists and an obstetrician certifying the risk of suicide as "real and substantial" — making it exceedingly rare.
An earlier amendment to the bill to allow abortions in the case of pregnancies resulting from rape or incest was shelved after resistance from conservatives.
In the final language, the bill restates existing Irish law protecting the fetus. "It shall be an offense to intentionally destroy unborn human life," the bill reads. A woman prosecuted for violating Irish abortion law faces a maximum of 14 years in prison.
The abortion debate was reignited in Ireland last year when Savita Halappanavar presented at a hospital in Galway, Ireland, in October, complaining of severe back pain. At 17 weeks pregnant, Halappanavar was undergoing a miscarriage that threatened her life, but doctors refused to intervene for either moral or legal reasons. Any doctor performing an abortion faced a maximum penalty of 14 years in prison.
Three days after Halappanavar requested the abortion, the fetus died and was removed by doctors. And four days later, the woman died of a blood infection.
Halappanavar's death hastened a change in law that was originally proposed in 2010 by the European Court of Human Rights. Although the Irish Supreme Court ruled 20 years ago in favor of such an exception, the provision was never enacted into law.
"The new law does add clarity, but requiring women to seek multiple approvals from health professionals may delay or defeat access to legal abortions," Gauri van Gulik, women's rights advocate for Human Rights Watch, told reporters.
"Ultimately it does little to improve the draconian restrictions on abortions."
Published by Medicaldaily.com