Israel Confirms Beresheet-2 Moon Mission
SpaceIL, the Israeli start-up that almost got the first robotic Israeli spacecraft to land on the Moon on April 11, has confirmed plans to build a new lunar lander. This new one will be named Beresheet-2 in memory of its predecessor, Beresheet, which smashed into the lunar dirt after a failed landing attempt.
Israeli billionaire and SpaceIL chairman Morris Kahn said he's already formed a task force of engineers and donors that will build Beresheet-2. He described the firm's new Moon mission a lesson in persistence for "the younger generation."
Beresheet was a small robotic lunar lander demonstrator and lunar probe. Among its aims were promoting careers in science, technology, engineering, and mathematics (STEM) among Israeli youth. On the other hand, Beresheet's main mission was to land a magnetometer, digital time capsule, and laser retroreflector on the Moon.
SpaceIL's team of engineers and specialists will meet in the coming weeks to fix the technical glitches that doomed Beresheet as it descended to land, while still keeping the venture relatively fast and cheap.
The unexpected crash ended an ambitious eight-year mission to make Israel only the fourth nation to land on the Moon after Russia, the United States and China.
Talking about Beresheet-2, Khan tweeted "Good evening people of Israel, I have a message for you. After all the massive support that I got from the entire world for this project, I decided to lead a new project - "Beresheet 2".
"The mission we started, I hope we can complete. This is my goal. As for my message for all the youngsters -- if it doesn't work at first, stand up, and complete it. And this is what I'm doing, and what I wanted to tell you this evening. Thank you."
It's now known why Beresheet crashed on April 11 only meters from touchdown.
During the braking procedure on approach to the landing site, Beresheet's IMU2 (an Inertial Measurement Unit gyroscope) failed. Ground control in Israel was unable to reset the individual component due to a sudden loss of communication with the control network.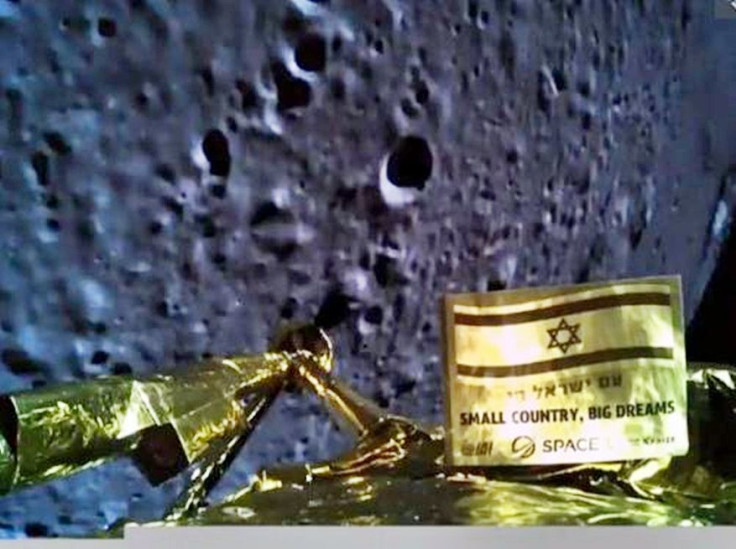 When communications were restored, Beresheet's main engine had shut down for an extended period. The engine was then brought back online following a system-wide reset. Beresheet, however, had already lost too much altitude to sufficiently slow its descent.
Beresheet approached the Moon's surface at a speed and angle that made a smooth landing impossible. The result was the total loss of the refrigerator-sized spacecraft weighing only 585 kg.
Before crashing, Beresheet took two last photographs: a selfie of itself against the Moon, and a closer shot of the Moon's surface. Beresheet was built by SpaceIl and Israel Aircraft Industries (IAI).
"We had a failure in the spacecraft; we unfortunately have not managed to land successfully," said IAI GM Opher Doron. "It's a tremendous achievement up 'til now."
Published by Medicaldaily.com