Israel Hernandez-Llach, 18-Year-Old Graffiti Artist, Killed By Police Taser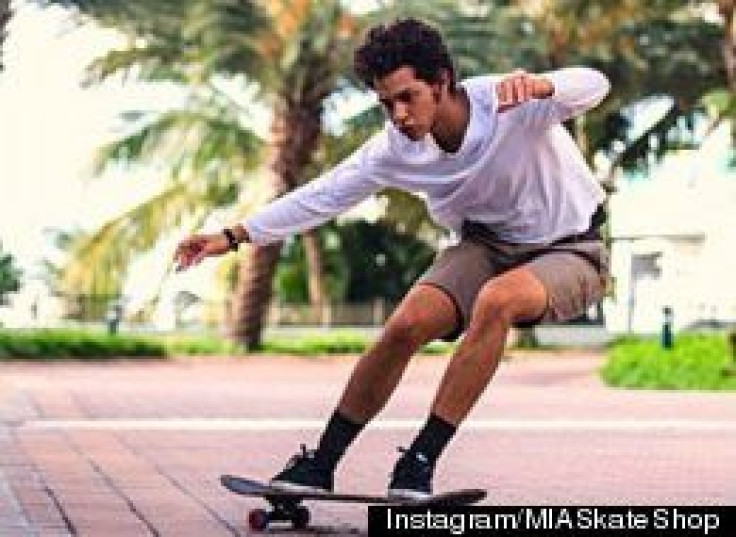 Eighteen-year-old Israel Hernandez-Llach, also known by his street name Reefa, has passed away after being hit with a police officer's taser this past Tuesday.
The graffiti artist from Miami Beach was spray painting an abandoned McDonald's right before a foot chase began with the police and ended with Hernandez-Llach being tasered in the chest, according to Miami Beach Police Chief Raymond Martinez.
"At this time, the cause of death has not been determined by the medical examiner's office. Autopsy and toxicology results are still pending as well," Martinez told Reuters while offering condolences to the 18-year-old's family.
Hernandez-Llach, also an avid skateboarder, was well-respected among other Miami artists for his creativity in sculpting, painting, and writing. The native of Colombia even featured some of his work at local galleries and museums.
"He wanted to change the world somehow through art," his sister Offir told the Miami Herald.
"We want answers. We only want to know what happened."
According to the police report, Hernandez-Llach was attempting to elude officers by running through "alleyways, past apartment buildings, into doorways and down hallways." The chase came to an end when he was shot in the chest by an officer's taser.
"He had been warned before by police that if they caught him again they would beat the s--- out of him," Tracy West, a parent who knew Hernandez-Llach, told the Miami Herald.
"He could not have done anything. All he thought about was art."
Although a taser is considered a nonlethal weapon, safety issues regarding tasers have been well-documented as more and more police personnel turn to stun guns.
In 2005, an inmate at Harnett County Jail in North Carolina died after being tasered on multiple occasions. The Office of the Chief Medical Examiner marked the official cause of death as "complications of conducted energy device application."
Published by Medicaldaily.com