It May Be Harder to Get a Flu Vaccine This Year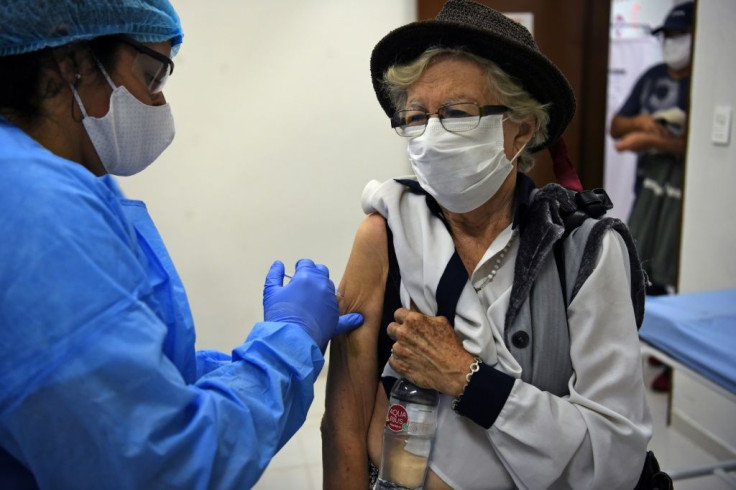 There is plenty of the flu vaccine to go around, but in some parts of the country you may have to wait a few days to get your shot.
The reason has nothing to do with a shortage of supply. The problem has more to do with a huge surge in demand. More people are getting flu shots this year and doing it earlier because they are concerned about being felled by a double whammy of flu and COVID-19.
The Centers for Disease Control and Prevention (CDC) said manufacturers are projected to make between 194 and 198 million vaccine doses for the 2020-2021 flu season. That represents a 20 million dose increase over the 2019-2020 season and 38.7 million more than the 2017- 2018 season.
As of October 16, 154.6 million doses of the vaccine have been distributed across the country. That is an 18.7% increase over 2017, the last year with comparable numbers available, according to the CDC. The CDC recommends that everyone aged six months and older receive a flu shot.
"We're seeing what I call regional distribution challenges that have to do with a huge surge in demand at the beginning of the season," Litjen Tan, PhD, chief of strategy of the Immunization Action Coalition told the Center for Infectious Disease Research and Policy News at University of Minnesota.. "It's very regional and nothing significant to disrupt the national level or cause an immunization problem."
The flu vaccine also changes every year. Consequently, manufacturers have to wait for the viruses to be selected before formulating that year's vaccine, according to the CDC. With such a tight deadline, any problems during production can lead to delays.
Production and distribution of the flu vaccine in the US is mostly handled by the private sector. The CDC doesn't have any authority over where and when doses of the vaccine are distributed.
Vaccine producers anticipated a pandemic enhanced demand for this year' flu vaccines and ramped up production. In July, GlaxoSmithKline, one of several vaccine manufacturers, began shipping about 50 million flu shots in anticipation of increased demand.
"We don't want there to be an overwhelming of the health system," Leonard Friedland, MD, the company's director of scientific affairs and public health told the Wall Street Journal in August. "We don't want to have a patient in the (intensive care unit) on a ventilator for influenza when that hospital bed and ventilator could potentially be used for a (COVID-19) patient."
Sanofi, which makes the flu shot for people aged 65 and older, aired television ads and worked with doctors to figure out creative ways to administer the vaccine during the pandemic.
"It's one thing to produce and ship and deliver 80 million doses of influenza vaccine to the marketplace, but if the vaccine doesn't wind up in arms, then you haven't met your goal," Elaine O'Hara , head of Sanofi's North America commercial operations told WSJ .
For its part, AstraZeneca helped doctors create mobile flu shot clinics, Fred Peruggia, the company's executive director of marketing for respiratory biologics told Becker's Hospital Review.
The good news is that even though some people may have to wait a few extra days to get vaccinated, the flu season is off to a slow start. According to the CDC, as of the week of October 17, only 1.2% of patient visits were due to flu-like illness. That is considered low and below the national baseline of 2.6%.
But Dr. Tan said that is people should not trust talk of a mild flu season as a reason to put off getting inoculated, especially as the third wave of COVID-19 washing across the country.
"Beyond terms of individual patient morbidity and mortality, we're going to see (intensive care units) overwhelmed," Dr. Tan, also the co-chair of the National Adult Influenza Immunization Summit, told CIDRAP News. "Some states are reporting hospital beds in critical numbers now. So imagine all of our flu visits on top of that."
Published by Medicaldaily.com