Is It Safe To Drink Milk From Pregnant Cows?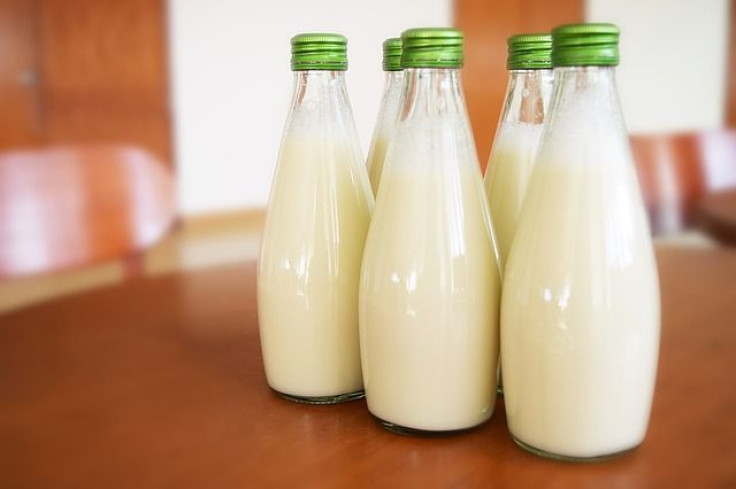 Is it safe to drink milk from pregnant cows? This is a question that has most likely not crossed your mind while you purused the supermarket's dairy section, but some experts in dairy sciences have expressed concern that the elevated hormones produced by cows during pregnancy could have an effect on human health. However, a recent study from University of Ljubljana in Slovenia has determined that this fear is likely unfounded.
Mice fed milk from pregnant cows showed no difference in blood estrogen levels or in the weight of their reproductive organs than controls. In addition, male mice fed milk from pregnant cows were not more likely to have low testosterone concentrations— a trait associated with male reproductive problems. The same remained true when the mice were fed milk with 10 times the normal concentration of estrogen from pregnant cows. It was only when the estrogen levels were increased by 1,000 that physical effects were seen.
"We did observe elevated plasma estrogens in both sexes, increased uterus weight in females, and decreased plasma testosterone levels in males," explained senior co-author Gregor Majdic in a recent statement, noting that this amount of estrogen was a toxic hormone level that would never occur naturally in cow's milk.
The conclusion: While sex hormone levels in humans may be on the rise, milk from pregnant cows is likely not to blame.
"Even estrogens at concentrations 100 times higher than usually found in native milk did not cause any physiological effects in the present study," added Majdic.
Hormones in milk have been a consumer concern since the early 1990s when the FDA first approved artificial bovine growth for commercial use as a way to increase milk production. It was not long after these hormones were approved that researchers began to notice a link between cancer and dietary hormones.
Although it's now possible to buy milk without these additional hormones, new research suggested that even hormones that occur naturally in cow's milk as a result of pregnancy could be dangerous to our health. For example, estrogen in particular has been linked to prostate and breast cancer. However, the Slovenian research team suggested that the estrogen in cow's milk is first metabolized in the liver before it has a chance to reach the bloodstream in high levels, therefore minimizing risk.
Source:N. Grgurevic, J. Koracin1, G. Majdic, T. Sno. Effect of dietary estrogens from bovine milk on blood hormone levels and reproductive organs in mice. Journal of Dairy Science. 2016
Read More:
Whole Milk And Full-Fat Dairy May Help You Maintain Weight, Reduce Diabetes Risk: Read Here
Health Benefits Of Non-Dairy Milk: New 'Pea Milk' Is Packed With Protein, Calcium: Read Here
Published by Medicaldaily.com