IV Clinics Say They Help Fight Hangovers and Flu, but Critics Say They Could Be Dangerous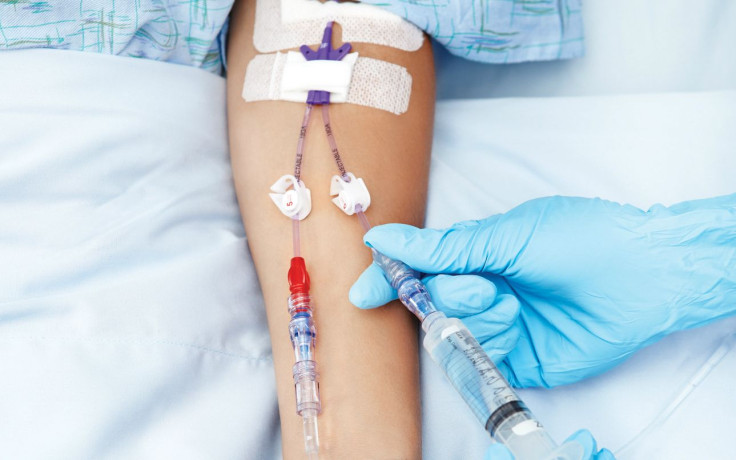 Residents of Chicago, Las Vegas and Miami have a new way to combat hangovers and the flu: intravenous therapy. However, their critics question whether the methods of such IV clinics are safe, suggesting that they may prompt severe medical problems down the road.
In Chicago, there is revive, counting emergency room nurses and surgeon Dr. Jack Dybis as its staff. Miami's South Beach has Revivme, a clinic that resembles a spa and that is run by board-certified physicians. Of course, Sin City is in on the trend; Hangover Heaven provides IV and non-IV treatment from a bus owned by an anesthesiologist.
At revive, possible candidates fill out a form detailing their medical history, including past surgeries and previous conditions. A meeting with the doctor requires potential patients to detail their symptoms, like headache and cotton mouth, and answer questions about how often they urinate and what color their urine is. If the conversation goes smoothly, patients are hooked up to an IV by a nurse, containing Lactated Ringer's solution, which contains nutrients, vitamins and an energy boost for flu sufferers. Hangover patients receive the same treatment, as well as doses of Toradol, a strong painkiller, and Zofran, an anti-nausea drug often prescribed to patients who are receiving chemotherapy.
Business is going well for Dybis and the other IV clinics; unsurprisingly, the waiting room was packed on New Year's Day, and many have likely seen big business with the devastating flu season. However, many critics are not so positive. Dr. Mark Newman, the chair of anesthesiology at Duke University Medical Center, said, "You're in a situation where you're potentially giving medications that can have side effects. Are you able to respond appropriately?" to NBC News.
Others note that there is a possibility of a patient developing a clot or bruising at the site of the IV. Doctors worry that patients will be treated at the clinic, or spend time in the waiting room, when they have a more serious problem that cannot be treated with vitamins. Still others point out that hangovers are nature's way of telling us to be easier on ourselves next time. If that disincentive is taken away, they fear that IV clinics may fuel alcohol use problems.
Most importantly, they worry that the risks of IV clinics may not outweigh the benefits, most of which can be accessed more cheaply through ibuprofen and chicken soup. Both Dybis and Dr. Jason Burke, who owns Hangover Heaven, say that they will not treat anyone with serious medical conditions. In both cases, it is likely to soon to tell whether IV clinics do more harm than good. One doctor says that receiving an IV a couple times a year is likely all right, as long as visitors do not come to the clinic regularly.
Published by Medicaldaily.com