Jackson Doctor Trial: Murray's Words 'Did Not Add Up', Paramedic Says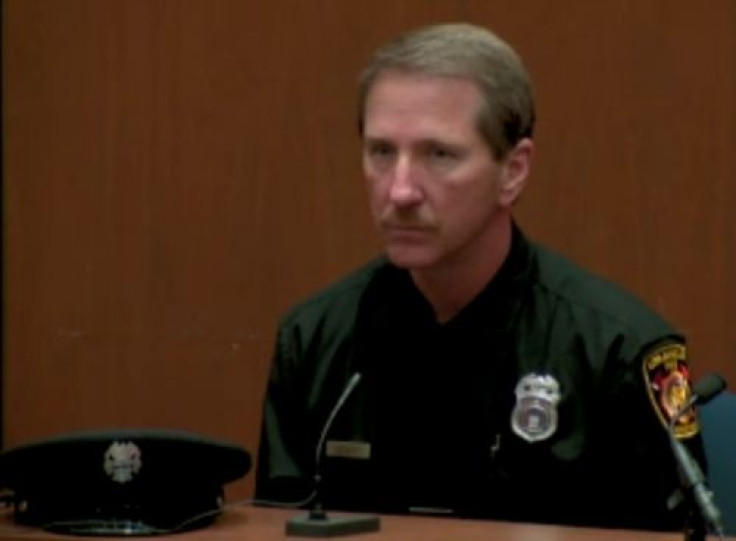 As the first week of wound down in the involuntary manslaughter trial of Dr. Conrad Murray, testimony on Friday included a paramedic and doctor who saw Michael Jackson minutes after a 911 call was made.
Prosecutors allege Murray, whose trial began on Monday, recklessly gave Jackson excessive levels of the surgical anesthetic, propofol, and failed to call 911 immediately after the singer stopped breathing at his Los Angeles mansion.
Murray's defense team says Jackson died of his own actions when he swallowed enough Lorazepam pills to put 6 people to sleep and self-administered a lethal dose of propofol while the doctor was in Jackson's bathroom.
The propofol, Murray's attorney said, instantly killed the singer.
Paramedic Testifies
Paramedics arrived to Jackson's home within five minutes of being called, testified paramedic Richard Senneff.
Senneff said he had been on the phone with doctors, who asked him to learn from Murray what the patient's underlying condition was.
Senneff said that after several times of asking, Murray responded that Jackson "had nothing."
"Simply that did not add up to me," Senneff said, noting that there was a doctor in the house, and an IV connected to the patient.
"It didn't seem normal," he said.
"I knew that we got there very, very quickly. It meant we'd have a good chance of restarting the heart if that was the issue," he said.
However Senneff said he realized Jackson had been down for more than 5 minutes.
"When I first moved the patient, his skin was very cool to the touch," he said.
"When I took a first glance at him, his eyes, they were open and his pupils were dilated. When I hooked up the EKG machine it was flatlined."
Doctor Testifies
Michael Jackson was "clinically dead" when he arrived at Ronald Reagan UCLA Medical Center, an emergency room doctor testified on Friday.
"He did not have a pulse," Dr. Richelle Cooper said at the involuntary manslaughter trial of Dr. Conrad Murray, the personal physician to the pop star who died in June of 2009.
Cooper testified that Murray said he noticed when Jackson stopped breathing and his heart stopped beating. Murray also is said to have told Cooper that the stoppage came after he gave him sedatives known as Lorazepam.
Murray did not mention other drugs including propofol, Cooper said.
Published by Medicaldaily.com