Jada Pinkett Smith Announces Struggle With 'Addictions' In Facebook Post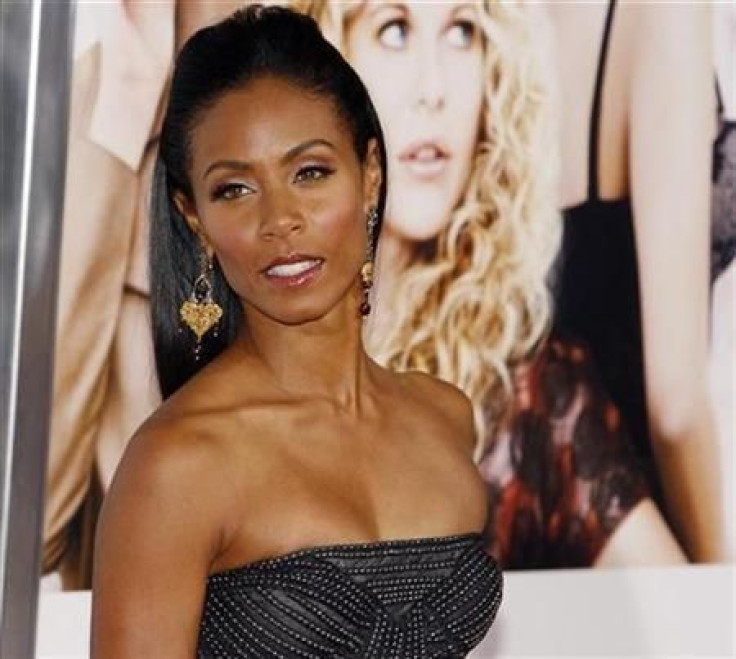 Jada Pinkett Smith recently celebrated her 42nd birthday by announcing her past problems with addiction and other obstacles she has overcome — via a post on her Facebook page. Back in April, Smith took to her Facebook to clear up rumors surrounding her open marriage with husband Will Smith, US Weekly reported.
"What I learned about myself is this, when I was younger I was not a good problem solver, meaning I had a very difficult time with dealing with my problems in life," Smith said in a Facebook post.
"I had many addictions, of several kinds, to deal with my life issues, but today, at 42, I have my wisdom, my heart and my conscience as the only tools to overcome life's inevitable obstacles. I have become a good problem solver with those tools, and I am damn proud. Thank you for all the love that was given to me for my birthday this year."
Although the mother of two did not divulge details as to what exactly she was addicted to, the post did state that there were several addictions and that it has taken time get over her mistakes in the past. Will Smith, her husband of 16 years, recently cleared up divorce rumors on Queen Latifah's new talk show.
"It's hard in relationships in general when people expect it to be easy," he told the talk show host. "It's not easy. It's the individual most difficult thing that you're ever going to do in your life — to try to handle the challenges of life and family and love, side by side for somebody for the rest of your life? It's a battle."
The actress and former musician also doled out marriage advice in response to a letter she received from a friend. The friend asked why someone would be compelled to stay with a significant other if they weren't being treated right.
"To me the answer is simple," Smith stated. "They stay because they don't believe they deserve to be treated better, and the moment one truly believes they deserve better… they do what it takes to change their circumstances which may even mean… leaving because being treated badly becomes… intolerable."
Published by Medicaldaily.com