Jamestown Canyon Virus Detected In Michigan; How To Protect Yourself Against Bites
The first mosquito-borne virus of the year has been identified in Michigan, prompting the state health department to urge residents to take necessary precautions.
Traces of the Jamestown Canyon virus (JCV) were found in Saginaw County, the Michigan Department of Health and Human Services (MDHHS) said in a press release. The virus is likely to last from late spring to mid-fall.
Though JCV is found across the U.S., it is most common in the Midwest. Six people in Michigan were infected last year, while one case was reported in 2021. No human cases have been reported so far this year, the department said.
How does the virus spread?
Jamestown Canyon virus is transmitted to humans through mosquito bites. Mosquitoes become infected after feeding on animals carrying the virus in their blood. It's important to note that humans are considered "dead-end" hosts for the virus, meaning they can't further spread the infection, according to the Centers for Disease Control and Prevention.
Common symptoms
Those infected with the virus are likely to experience mild-to-moderate symptoms, which can manifest within a few days to two weeks after being bitten by an infected mosquito. The symptoms include fever, headache, fatigue and respiratory issues like cough, sore throat or runny nose in some individuals.
Precautions to take against the virus
To prevent Jamestown Canyon virus infection, it's best to protect yourself and your family from mosquito bites.
Use insect repellents that contain DEET; follow the instructions on the label. Up to 30% DEET is safe and effective for adults and children over two months old. Other repellents like picaridin, IR3535 and oil of lemon eucalyptus are also effective. Make sure to use products registered by the Environmental Protection Agency (EPA).
Treat your clothing and gear with products that contain permethrin before going outdoors.
Wear loose-fitting, long-sleeved shirts and pants to cover your skin from mosquito bites.
Keep mosquitoes out of your home by ensuring that windows and doors have screens in good condition.
"It only takes one bite from an infected mosquito to cause a severe illness," said Dr. Natasha Bagdasarian, MDHHS chief medical executive. "We urge Michiganders to take precautions, such as using an EPA-registered insect repellent when outdoors, avoiding areas where mosquitos are present if possible, and wearing clothing to cover arms and legs to prevent bites."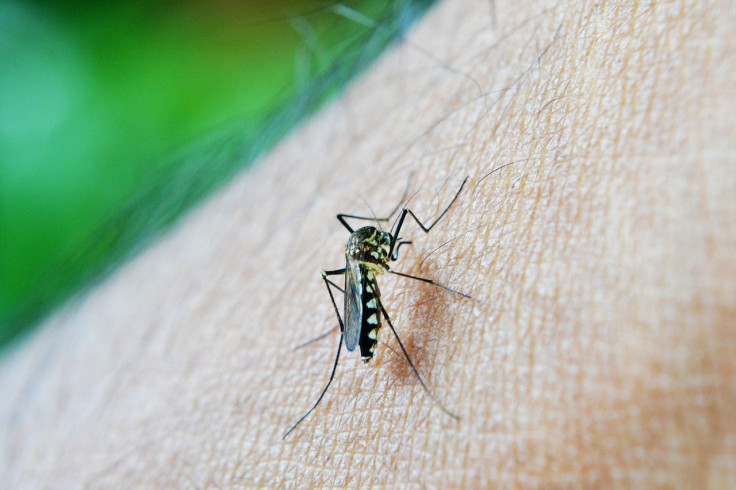 Published by Medicaldaily.com