Janice Dickinson Regrets Getting Breast Implants, Believes It Affected Cancer Diagnosis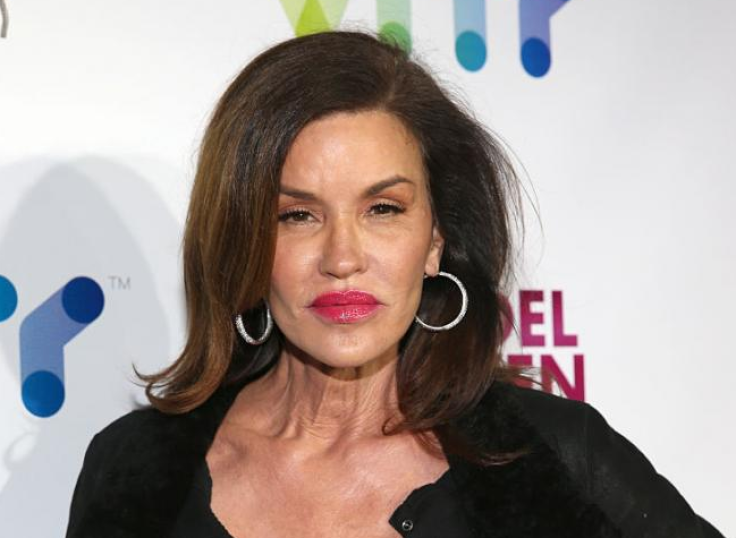 Breast implants are one of the most popular cosmetic procedures on the planet, but that doesn't mean they're never regretted. Supermodel Janice Dickinson, 61, told Entertainment Tonight that when her doctor told her she had stage 1 breast cancer, she wished she never went under the knife.
The mammogram technician added it's more difficult to detect abnormalities in the breasts when a woman has implants, to which Dickinson replied, "Take them out! Take them out, cut them out! Just take them out now!" Luckily, she doesn't need to undergo a mastectomy, and instead will begin radiation treatments next week. If she had to do it all over again, Dickinson said she "would have never gotten breast implants in the first place.
Dickinson's fiancé, Dr. Robert "Rocky" Gerner agreed to take a break from wedding planning so the couple could focus on her health.
"We've got a bigger fight to fight," Dickinson said. "I'm not going to sugar coat this. I'm scared. I am. I vacillate during the day, because I want to be strong for my family. But then, when I'm by myself, I know I'm protected by a higher power. I am protected, and the sky never looked bluer."
Though breast implants do not appear to increase a woman's risk of breast cancer, there may be a link between implants and an increased risk of anaplastic large cell lymphoma (ALCL). In 90 percent of breast cancer cases, women find a breast lump themselves and bring it to the attention of their doctor. With implants, it can be a little more difficult to recognize changes in the breasts. According to one study, 55 percent of breast tumors were missed in women with implants compared to 33 percent of tumors in women without them.
"It'll take a while to get used to your new breasts because they'll have a different texture," said Dr. Therese Bevers, medical director of MD Anderson's Cancer Prevention Center at the University of Texas. "They'll also have new folds or dimples."
The key is to get used to them.
"Women with implants can sometimes even notice changes more easily than women without implants," Bevers explained. "Implants tend to push the natural breast tissue closer to the surface of the breast, making a lump easier to feel."
For women worried that a mammogram will damage their implants, Bevers said not to worry: The benefits of a mammogram far outweigh any small risk of implant damage. But if women do have them, they should tell their clinician so that it's easier for them to spot any unusual changes that may be taking place. Regardless of implants, though, the best defense against breast cancer is to be familiar with your breasts and to attend screenings regularly.
Overall, Dickinson herself doesn't plan on slowing down. It's not a "big pity party," she said. "I am living and I am happy."
Published by Medicaldaily.com