Janice Dickinson Shows Her Messed Up Breast Implant Job On E!'s New Reality Show, 'Botched'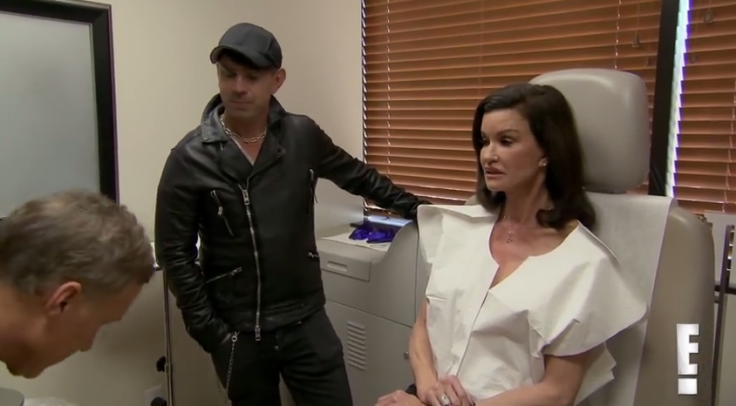 The hot-headed former judge from America's Next Top Model, Janice Dickinson, made an appearance on the new reality show, Botched. The E! series features two plastic surgeons, Dr. Terry Dubrow and Dr. Paul Nassif, who specialize in this type of corrective surgery and follow people with plastic surgery mishaps. Last Sunday, self-proclaimed World's First Supermodel, Dickinson, was one of the patients.
"I am no stranger to plastic surgery" Dickinson says. "I've had a face lift, a brow lift, tummy tuck and fillers." Dubrow is in shock when Dickinson reveals that her implants are 30 years old. "Once I got inside, I could feel those masses better. And they were quite large and they needed to come out," he says. "There could be a number of things in here, including breast cancer."
To make matters worse, Dubrow discovers she removed the drains from her breast. To top this off, she has been touching her open wounds and stiches. "In my 25 years of being a board-certified plastic surgeon, Janice is by far the most difficult patient I've ever had. She is her breast's worst enemy," he says.
Dickinson seems to be offended by his shock and says, "Oh my God, well I'm sorry, so sue me." After the surgery is complete, Dickinson is extremely happy with her body. "I can't wait to get on a pogo stick naked and just bounce up and down!"
See a clip from the episode below:
Published by Medicaldaily.com