Japanese Plum Juice Concentrate Can Help Lower Risk Of Cardiovascular Disease, Study Suggests
High blood pressure is the most common catalyst for cardiovascular diseases among people from all age ranges.
The condition, which is medically termed hypertension, affects 100 million Americans.
This situation and the lack of access to medication in many countries have prompted frantic efforts to look for novel ways to reduce people's blood pressure levels. There has also been mounting concern about the existing medication's effectiveness in protecting patients against conditions like heart attacks or even death.
Eager to address the situation and bring an on-point solution to the problem, a team of researchers has come up with a potent alternative: juice concentrate derived from Prunus mume, commonly known as the Japanese plum. It is a widely consumed fruit in Asian countries and is promoted as a health food in Japan, where it is colloquially known as "bainiku-ekisu."
The findings of the study they conducted on the juice concentrate were published in the journal Hypertension Research.
"It is recognized that drugs alone are not enough to reduce the risk of cardiovascular disease in hypertension patients," said Satoru Eguchi, MD, Ph.D., FAHA, senior investigator and co-corresponding author of the new study, said, according to News Medical. "To help solve this problem, we became interested in a supplement that could potentially decrease cardiovascular disease risk and began investigating the effects of bainiku-ekisu, an infused juice concentrate of the Japanese plum."
In an experimental setup using mice, hypertension was induced by administering angiotensin II infusions. The mice were then separated into two groups: the control group, which was provided with regular water, and the experimental group, which received water supplemented with bainiku-ekisu.
When they looked at the hearts and blood vessels of the mice, they found some important differences between the two groups. The mice that were given bainiku-ekisu didn't get high blood pressure like the other mice. The juice concentrate helped protect their blood vessels from the bad effects of angiotensin II.
They found something interesting when they looked at the main blood vessel called the aorta in the mice. The mice that had bainiku-ekisu didn't have a big aorta like the other mice. Also, the juice concentrate helped prevent immune cells from causing inflammation, which reportedly can happen when someone has high blood pressure.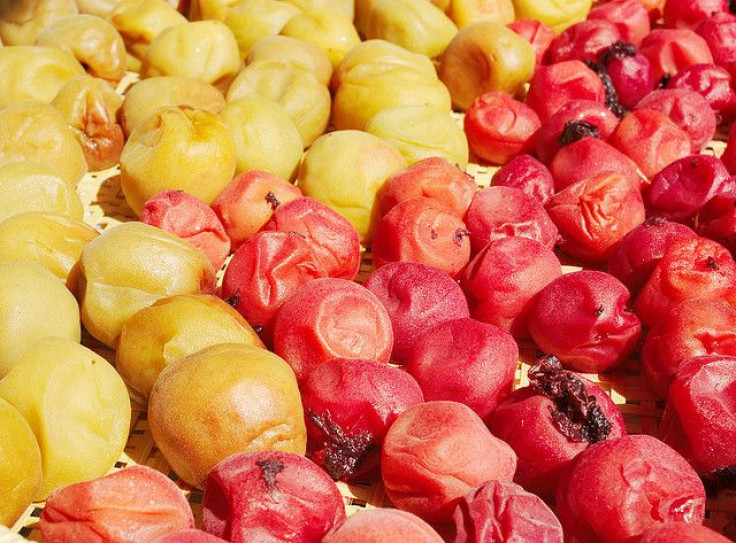 Published by Medicaldaily.com