Japanese Temporary Tattoos Indicate Allergic Reaction To Buckwheat Soba Noodles By Changing Color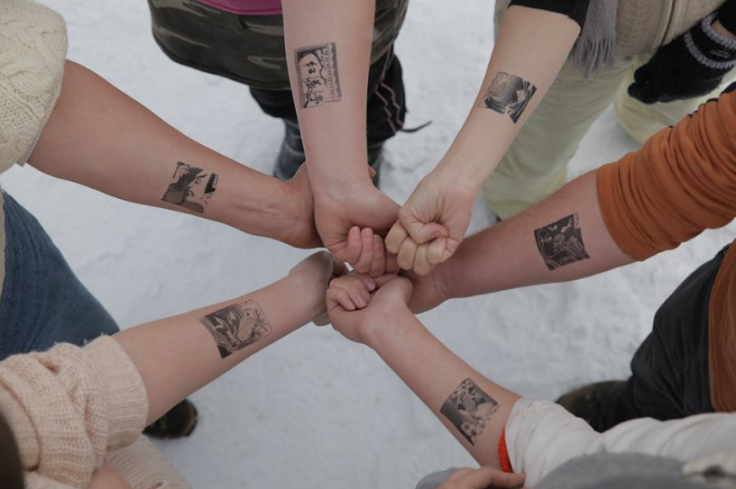 Soba, a type of buckwheat noodle, is one of the most popular foods in Japan, but for those allergic to buckwheat, the dish can be deadly. Luckily, the food is so popular that most soba-allergic Japanese know of their allergies early on, but for visiting foreigners trying the dish for the first time, the results could be dangerous. A new temporary tattoo hopes to raise awareness of the dangers of soba allergies in a fun and creative way.
The ingenious tattoos are the result of a collaboration between dermatologist Mami Nomura and ad agency J. Walter Thompson, and are modeled after typical ukiyo-e style art from 17th to 19th century Japan, Smithsonian Magazine reported. To use the temporary tattoos, the user first pricks their skin and then applies the tattoo using a soba noodle broth instead of typical water. The tattoos' clear sections will turn red if the wearer has a soba allergy.
Although soba allergies are not very common, with one study estimating they exist in less than one percent of school children, the J. Walter Thompson ad agency claims that buckwheat allergies are just as well known in Japan as peanut allergies are in America. Unfortunately, these allergies are not as well known outside of the Japanese archipelago, which means that vacationers may unknowingly put themselves at risk of threatening anaphylactic shock while trying local cuisine.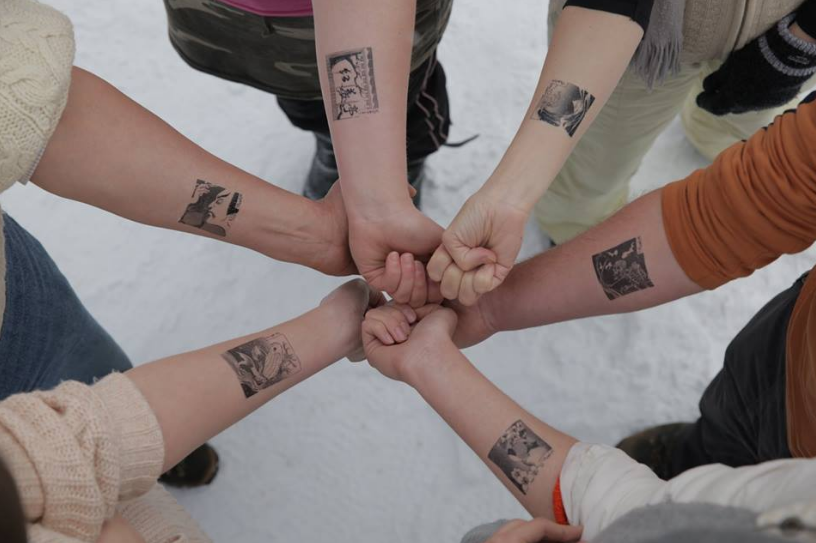 Published by Medicaldaily.com