Jenna Hinman, Mom With Rare Pregnancy-Related Cancer, Dies 2 Months After Birth Of Premature Twins
A new mother's twin pregnancy took a turn for the worst when all of a sudden she couldn't breathe and was rushed to the hospital. In March, Jenna Hinman, 26, of Upstate New York was forced to get an emergency C-section to deliver her twin girls, Kinleigh and Azlynn nine weeks early, only to be diagnosed with a pregnancy-related cancer: choriocarcinoma. After a two-month battle with cancer in a medically induced coma, Hinman developed pneumonia Sunday and passed away Monday evening.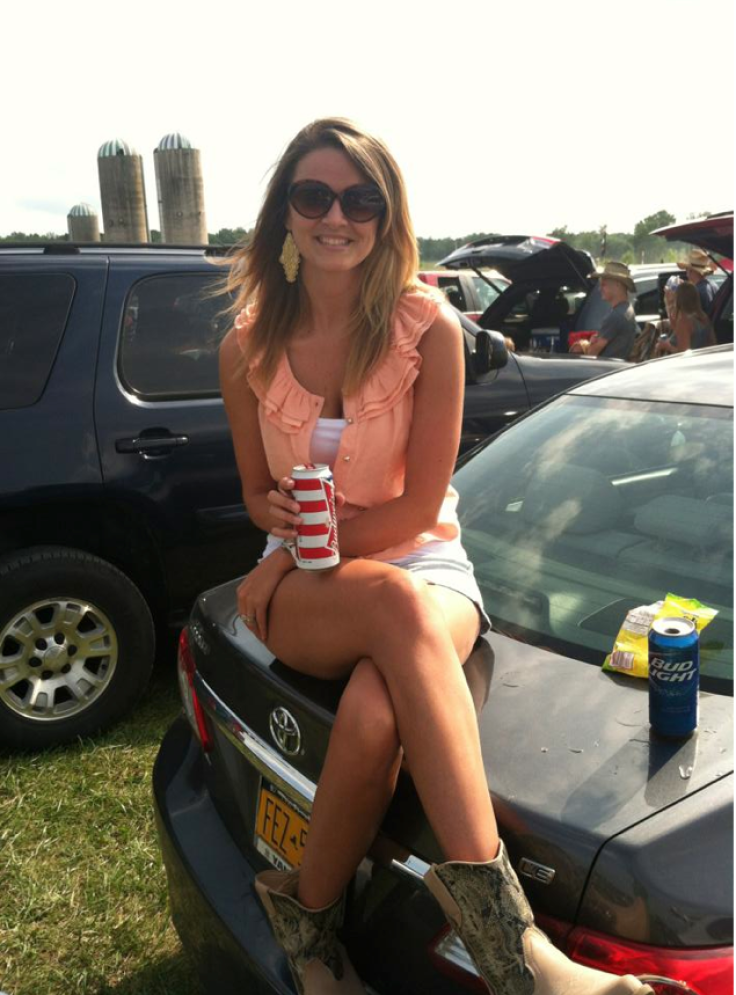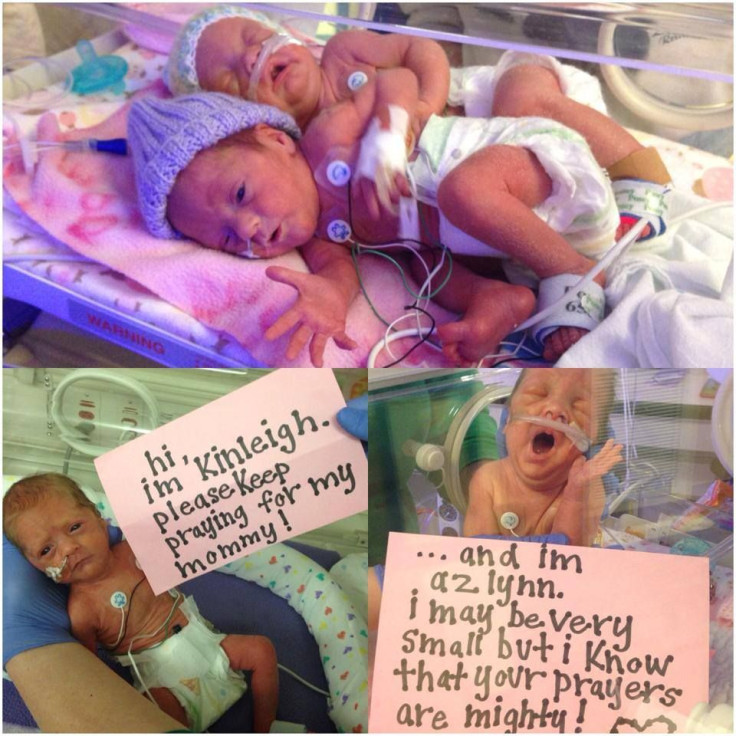 Hinman was thought to be improving from her condition before she came down with pneumonia, which "weakened her greatly and [wore] her body down," read a post on the "Prayers for Jenna" Facebook page on Sunday. "Jenna fought this disease with everything she had and we are so proud of her amazing courage and for blessing the world with two precious little angels," another friend wrote Monday. "Until we meet again, we love you, gorgeous girl."
The young mom's choriocarcinoma was already in stage 3 when she gave birth to her twin girls. According to MedlinePlus, the extremely rare form of cancer grows from the cells of the placenta, and most often occurs after a molar pregnancy, miscarriage, abortion, or ectopic pregnancy when any left-behind placental tissues continue to grow despite the absence of a fetus. However, only 15 percent of all choricarcinomas occur after a normal pregnancy, as it's not very common at all, only occurring in one out of every 40,000 pregnancies. The cancer has a cure rate of more than 90 percent, but after catching pneumonia, Hinman, unfortunately, was part of the unlucky few.
Hinman had remained in a medically induced coma on life support since March 6, three days after giving birth to her twin girls, the NY Daily News reported. Her daughters, who weighed only 3 lbs. each, were transferred to intensive care for six weeks just moments after the new mom got her first and last glimpse of the newborns. Hinman would continue to receive heavy doses of chemotherapy, and an ECMO machine, which costs about $100,000 a day to run, would remove blood from her body, oxygenate it, and pump it back through her veins.
In March, two months before the young mom passed away, husband U.S. Army Sgt. Brandon Hinman spoke to his wife for what would be the last time, while she received chemotherapy. "I walked up to her bed and grabbed her hand and said, 'Honey, it's me. I love you. You're doing great.' And as I was talking she shook her head yes," Brandon said to CNY Central. "That could be the last time I talk to my wife," he said at the time.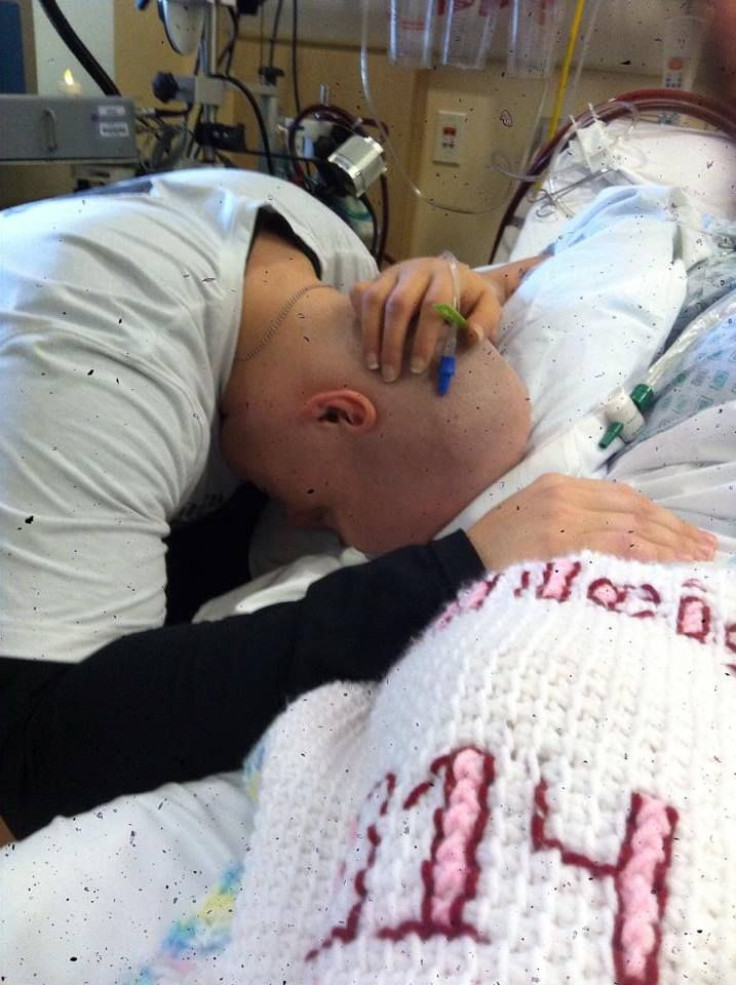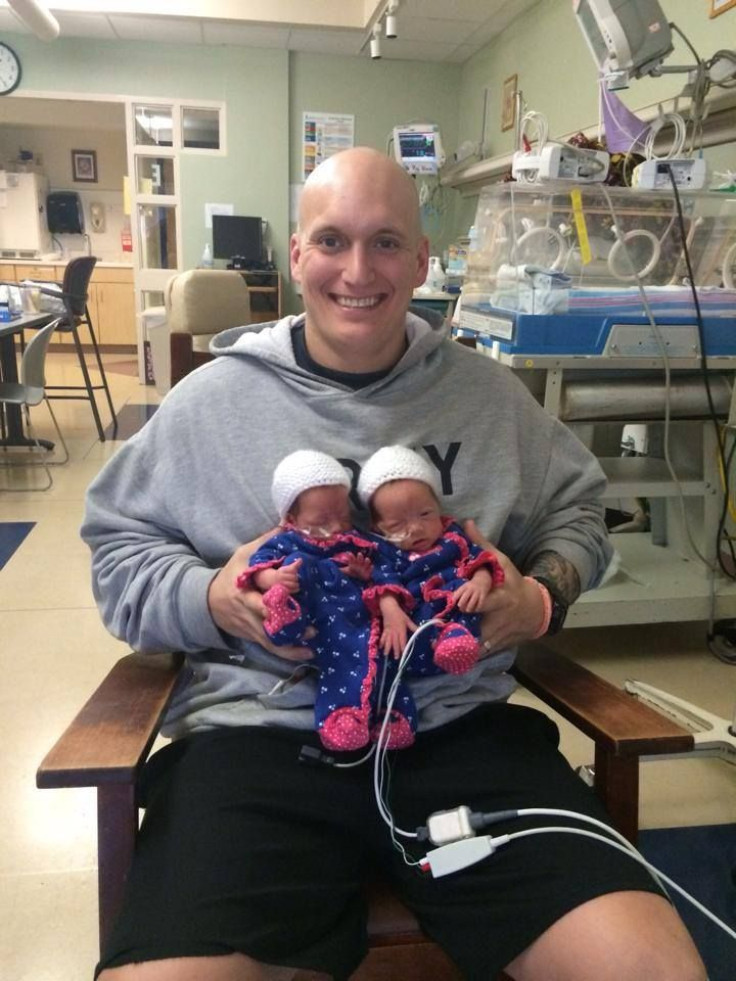 A GoFundMe page was established to help the Hinmans cover their medical expenses, which has raised over $172,000. Brandon's military health insurance will cover the costs of Jenna's care, but the page will help offset the family's future expenses.
Published by Medicaldaily.com