Jerking Off Cuts Prostate Cancer Risk By 33 Percent: Male Orgasm Flushes Out Harmful Toxins, Theory Says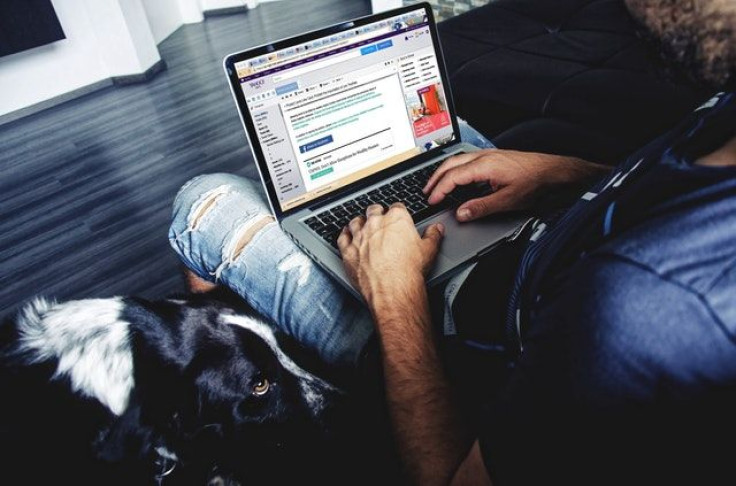 Many men know a healthy diet and lifestyle provides some protection against prostate cancer. Eating less red meat, animal fats, and dairy fats and adding more fruits and vegetables promote good health, but science suggests men can also give their prostate a helping hand, literally. A study published in European Urology found having sex or jerking off can lower the risk of prostate cancer via the male orgasm.
There's a link between how much men masturbate and their likelihood of developing prostate cancer. A total of 21 orgasms a month, either by having lots of sex or jerking off, can reduce the risk of disease by 33 percent.
Read More: 'Jerking Off' Has More Pros Than Cons For Men's Health
"These findings provide additional evidence of a beneficial role of more frequent ejaculation throughout adult life in the etiology of PCa [prostate cancer], particularly for low-risk disease," wrote the researchers from Harvard T.H. Chan School of Public Health, in the study.
However, it remains unclear why having this many orgams per month is good for the prostate.
One theory is that ejaculation flushes out harmful toxins and bacteria in the prostate gland that could cause inflammation. The prostate works by providing a fluid into semen during ejaculation that activates sperm, and prevents them from sticking together. High concentrations of potassium, zinc, fructose, and citric acid are drawn from the bloodstream.
Previous research has shown carcinogens found in cigarette smoke, like 3-methylcholanthrene, are also found in the prostate. This means carcinogens can build up over time, especially if men ejaculate less, which is known as the prostatic stagnation hypothesis. In theory, the more a man "flushes out" the ducts, the fewer carcinogens that are likely to linger around and damage the cells that line them.
Another theory proposed is ejaculation can lead the prostate glands to mature fully, which makes them less susceptible to carcinogens.
Approximately 32,000 men were surveyed on their number of orgasms as researchers tracked those who developed prostate cancer over the course of decades. The study was a 10-year follow-up on questions answered on ejaculation frequency in 1992 and followed through to 2010. Average monthly ejaculation frequency was assessed during three periods: age 20–29; age 40–49; and the year before the questionnaire was distributed.
The researchers concluded daily masturbation throughout adulthood had a protective effect against prostate cancer. These findings echo results from a 2008 Harvard study that found there was no increased risk of prostate cancer related to age of ejaculation, but benefits increased as men aged. Yet, other studies have found men experience a reduced risk of prostate cancer if they frequently masturbated during young adulthood.
Jerking off as an effective preventative measure for prostate cancer remains murky. These studies suggest there is a connection between the two, but its effects seem to fluctuate depending on a man's age. This warrants further research to determine what age group can reap the most benefits from daily masturbation for prostate health.
Read More: 3 Unexpected Side Effects Of Masturbation For Men And Women
Prostate cancer mainly affects men over 50, and risk increases with age. About six in 10 cases of prostate cancer are found in men older than 65, according to the American Cancer Society. Other risk factors include race, genetics, weight, physical activity, diet, height, and chemical exposure.
The exact causes of prostate cancer remain unknown, but sticking to a healthy diet and lifestyle could offer protection. Perhaps men who give themselves a helping hand in the bedroom can also improve their prostate health. After all, relaxing and reducing stress can help increase longevity, and decrease the onset of disease.
Source: Rider JR, Wilson KM, Sinnott JA et al. Ejaculation Frequency and Risk of Prostate Cancer: Updated Results with an Additional Decade of Follow-up. European Urology. 2016.
See Also:
15 Facts About Female And Male Masturbation
Published by Medicaldaily.com