JFK Airport Most Likely to Help Spread a Pandemic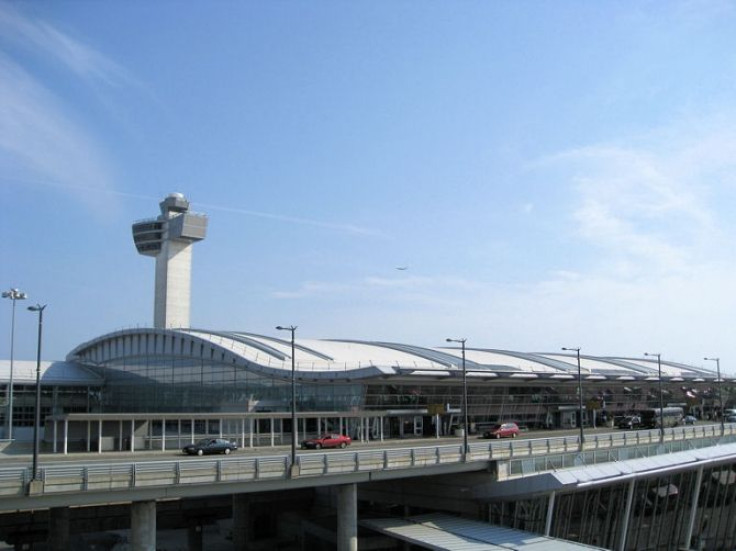 JFK Airport is not only a hub to and from New York the world over, but it is the airport most likely to play a large role in spreading contagious diseases.
Researchers from the Massachusetts Institute of Technology (MIT) have determined which airports are most likely to play a role in the growth of a pandemic. The study created a model to show the vast network of connections between airports. This is important because not only does it show which airports are most frequented but the model can play a large role in helping to understand how a pandemic could spread through these central hubs of transport.
The team from MIT's Department of Civil and Environmental Engineering looked at the 40 largest American airports to determine what role they may play in spreading contagious diseases. With SARS in 2003 or H1N1 making the news in 2009 and currently, a disease can spread rather quickly thanks to how connected airports are.
JFK airport was the airport most likely to play a role in spreading a pandemic. Not only is JFK a gateway to a large city, New York City, it has connecting flights to every part of the globe. The researchers evaluated airport location, number of connections as well as waiting times to create the mathematical models that determine how fast a disease could spread in 15 days from the airport.
This model may be more useful for researchers and other experts because it is not random. More times than not, studies and models are developed and created to explore random possibilities. Air travel is not random and the researchers looked at how likely someone would be traveling to, or from, any given airport.
In that way, it makes sense that JFK airport is more likely to spread infectious diseases. While Atlanta's Hartsfield-Jackson International Airport is the busiest airport, in terms of flight frequency, JFK is a major hub connecting New York City to the world and chances are travelers are going to, or coming from, other big hubs and other large cities. The Hartsfield-Jackson International Airport came in a the eighth spot in regards to spreading infectious diseases.
Los Angeles' LAX Airport was the second most-likely airport to play a role in the growth of a pandemic much for the same reasons as JFK airport.
Surprisingly, Honolulu International Airport was ranked as the third most-likely to spread infectious diseases. The reason for that, despite having just 30 percent of JFK's traffic, was due to its prime location in the Pacific Ocean. Honolulu is a major hub to large cities in Asia and can act as a gateway to California.
Other major hubs included San Francisco International Airport (fourth), Newark Liberty International Airport, New Jersey (fifth), Chicago O'Hare International Airport, Illinois (sixth) and Dulles International Airport, Washington (seventh).
Contagious diseases already may be airborne and they are only getting more help from airline passengers. The research shows how infectious diseases may be getting a first-class ticket in becoming a pandemic due to these airport hubs.
The study was published in PLoS ONE.
Published by Medicaldaily.com