Jibo, World's First Family Robot, Can Read Kids Bedtime Stories And Swivel For Video Calls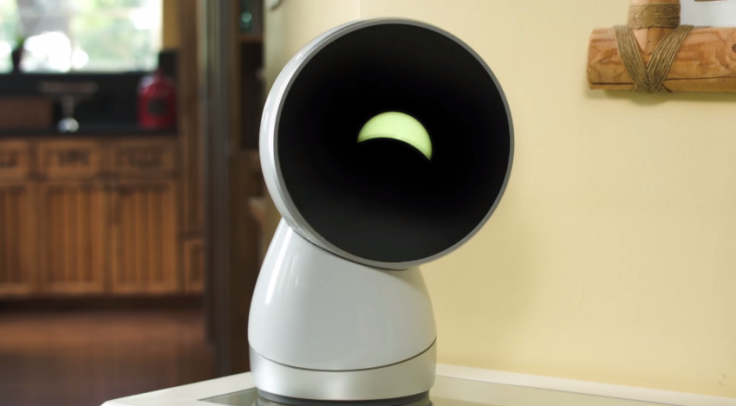 It's not an appliance, Dr. Cynthia Breazeal says. It's a companion. She's talking about Jibo, the world's first family robot — or so Breazeal, director of the personal robots group at MIT's Media Lab, says.
In the video on Jibo's Indiegogo page, the robot is imagined as a full extension of the family. Jibo takes family photos. Jibo reminds Mom she has plans tonight. Jibo reads a daughter a bedtime story, and giggles when the girl's blanket fort comes crashing down, its white "eye" turning to a gleeful green squint.
These are some of the hallmark, if futuristic, conceptions of Jibo. It interacts with people on more of a human level than a robotic one. Breazeal says that was by design. "Autonomous robots send these signals of what psychology calls animacy," said Breazeal to Mashable's Lance Ulanoff. "In the world of entities, our minds have different ways, different psychology when you think of things that are governed by having states of mind and things that are governed by the laws of physics."
So far, the robot's mastered "Three Little Pigs" and minimal voice commands. Its most innovative feat is its telepresence app. When someone calls Jibo through the same communication service, he or she can track people's faces in real-time and Jibo will swivel its orb-like head to maintain "eye contact." When it's time to go bed, however, Jibo will lower its head, as if going to sleep.
"Let's work together to make Jibo truly great," said Breazeal, "and together we can humanize technology." Which sounds great, until you get up for a midnight snack and catch your family robot staring you down. Talk about first world problems.
Published by Medicaldaily.com