Jillian Michaels Poses Nude For Shape Magazine At Age 40, Says Women Should Be Comfortable In Their Own Bodies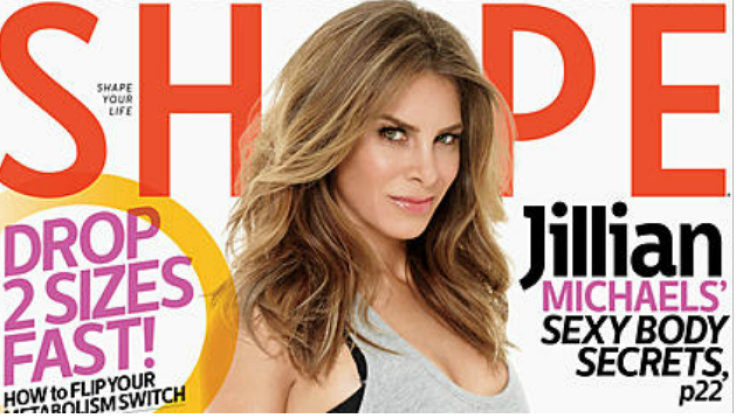 Celebrity fitness trainer Jillian Michaels is baring it all for the July/August cover of Shape Magazine in celebration of her turning 40."I won't lie. This birthday was hard," she told Shape magazine. "But when I think back on my 20s and 30s, I look better now than I ever have," Michaels added.
Michaels shared tips for toning women's bodies from head to toe, based on her own workout routine. She also suggests that women figure out what works best for them. "It's important for women to have overall strength, because when you feel physically powerful, it transcends into every facet of your life," she said, adding how boxing, yoga, and pull-ups are all a focus in sculpting her arms.
Michaels says that she focuses on having a strong upper body. "My best reason for having strong arms is because I love to pick up my kids," she said. Her two kids — daughter Lukensia, 4, and son Phoenix, 2 — keep her busy. Michaels and her partner, Heidi Rhoades, adopted their daughter in the same week Rhoades gave birth to their son.
Another part that she believes is important to strengthen is her back. "Metaphorically speaking, it means I can carry a lot of responsibility on my shoulders — and I do — for my family, friends, and fans," she says.
Michaels adds that her "abs are the best part of her body." And she works them out using a variety of tummy-toning exercises. "All kinds—side plank, extended plank, imbalanced plank," she said. "A couple of times a week, I do three sets of each and hold them for a full minute. Having a strong core gives you a solid foundation and helps with injury prevention, which is critical to good health."
But don't let the seemingly perfect body fool you. Michaels says that she has problem areas just like everyone else. "We all store fat somewhere," she says. "Some of us are proportionately balanced, some are apple-shaped. Me? I carry all my weight in my lower body."
The Biggest Loser coach can name a number of reason why being in shape is important — one being liberation. "There are so many good reasons to exercise," she said. "It doesn't matter how profound or superficial your motives are, as long as it's something that matters to you."
Published by Medicaldaily.com