Jim Kelly Reveals Jaw Cancer Diagnosis: Could The Hall Of Fame Quarterback Have Prevented Squamous Cell Carcinoma?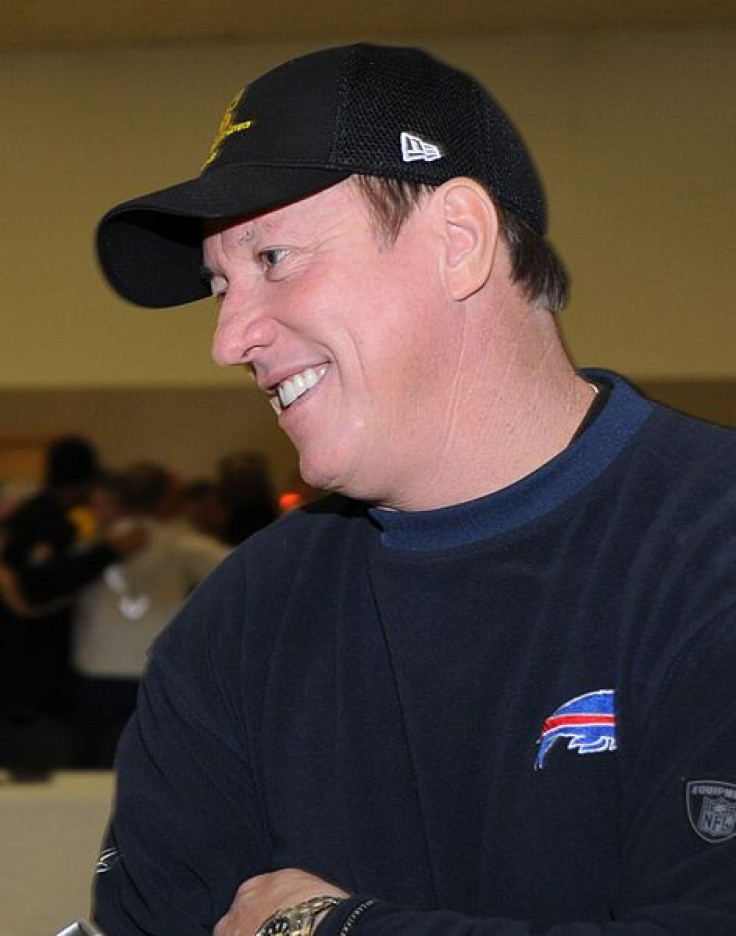 Hall of Fame NFL quarterback Jim Kelly announced his diagnosis of upper jaw bone cancer resulting from his persistent battle with squamous cell carcinoma (SCC). The former Buffalo Bills Pro-Bowler indicated that the cancer was confined to the jaw and he would undergo surgery on Friday, the Associated Press reported.
"This past couple of weeks has been difficult for me and because of the nature of social media I thought it would be best to share with everyone what has been going on with my health," Kelly explained in a public statement.
"I was recently diagnosed with squamous-cell carcinoma [cancer] of the upper jaw bone. I have undergone tests which have shown that the cancer is isolated to my upper jaw and has not spread to other parts of my body. Surgery is scheduled for June 7th, and doctors have told me that the prognosis for my recovery is very good."
Squamous cell carcinoma is usually a non-life-threatening form of skin cancer that develops on the skin's outer layer, known as the epidermis. According to the Skin Cancer Foundation, around 700,000 cases of SCC are diagnosed each year, resulting in 2,500 deaths.
The most common risk factor associated with SCC is extensive sun exposure over a certain amount of time. SCC could also be caused by infection or inflammation due to a past scar, burn, or abrasion.
"With the excellent medical care that I will be receiving and the loving care of my wife Jill and my daughters Erin and Camryn and the support of my entire family and friends, I am extremely confident in my road to recovery," Kelly added.
"I plan to tackle this challenge head on, as we Kelly's always do, with toughness, perseverance and faith."
Kelly announced the surgery to remove a part of his upper jaw; however, he has not indicated whether his condition will require chemotherapy. Aside from surgery and radiation, there are limited methods of treatment for SCC.
Two U.S. Food and Drug Administration-approved medications, 5-fluorouracil (5-FU) and imiquimod, are being tested as possible solutions after their success with related afflictions including actinic keratoses and superficial basal cell carcinomas.
"I want to thank everyone who has offered their prayers and would appreciate any prayers said for men and my family moving forward. May God continue to bless you and our family," Kelly said in the statement.
Published by Medicaldaily.com