Joan Rivers, Comedian And Host Of 'Fashion Police,' Dies At Age 81 After Surgical Complications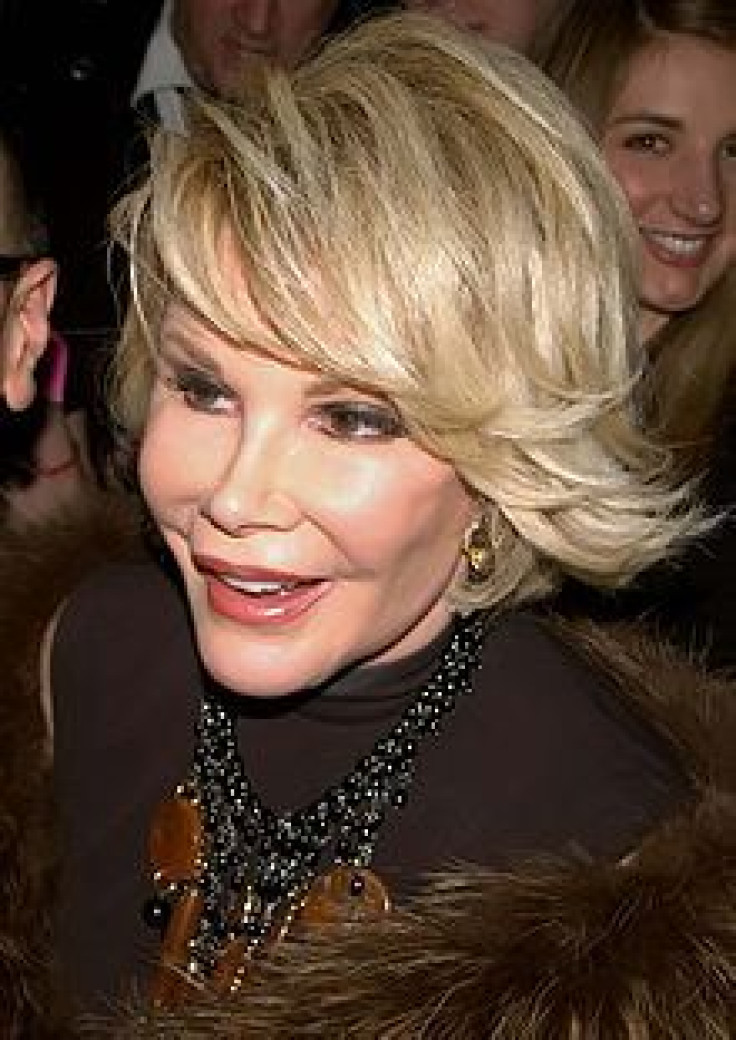 Comedian and co-host of Fashion Police Joan Rivers died after experiencing cardiac arrest during surgery on her throat last week. She was subsequently taken off of life support and died Thursday.
She reportedly stopped breathing during an operation in the Upper East Side in New York City. The NYC Fire Department transported her from Yorkville Endoscopy to Mt. Sinai Hospital after she experienced cardiac arrest.She had planned a show at the Count Basie Theatre in Red Bank, N.J., on Friday, but it was postponed after she was announced to be in critical condition.
"It is with great sadness that I announce the death of my mother, Joan Rivers. She passed peacefully at 1:17 p.m. surrounded by family and close friends," her daughter, Melissa Rivers said in a statement, according to Reuters.
Joan Alexandra Molinsky (her stage name was Joan Rivers) was born in 1933 in Brooklyn. The daughter of Russian Jewish immigrants, Rivers was raised in Brooklyn but later moved to Larchmont, in Westchester County, N.Y. She studied English literature and anthropology at Barnard College, but ended up performing at comedy clubs in Greenwich Village in the 1960s. Ultimately rising to fame after she appeared on The Tonight Show in 1965, Rivers went on to establish her specific comedic style that often involved poking fun at celebrities and herself. She also hosted The Joan Rivers Show. She went on to become a comedic celebrity and one of the community's women pioneers.
Published by Medicaldaily.com