Looking For A New Job Can Be Exciting, But External Pressure Is Really What Drives Us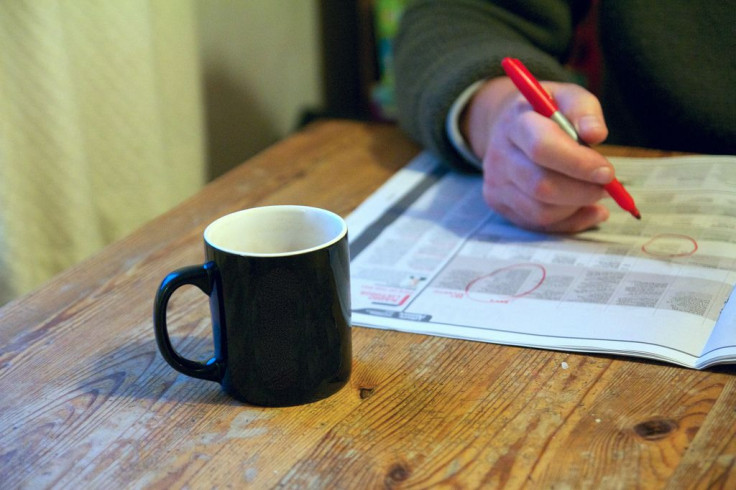 Job hunting is an incredibly stressful experience for anyone fresh out of college or just newly unemployed. Whether you're supporting a family or trying to live up to your parents' expectations, there's a lot riding on your ability to woo a potential employer. Now a recent study led by Professor Serge da Motta Veiga, an assistant professor of management at American University Kogod School of Business, suggests that worries keep us going until we score the dream job.
"Job seekers need to stay motivated to secure a job," da Motta Veiga said in a statement. "Past research has taken a static approach to examining motivation during the job search, and ignored how the quality of one's motivation — ranging from autonomous to controlled — can influence the job search process as time elapses."
da Motta Veiga and his colleague Allison Gabriel from the University of Arizona Eller College of Management set out to determine the impact of autonomous motivation, which helps us liken the job hunt to an exciting challenge, versus controlled motivation, or being faced with external pressures.
All job hunters are impacted by both autonomous and controlled motivations in terms of how they apply to jobs, how much effort they put in, and their personal goals. Whether job seekers are positively or negatively impacted by these factors varies over time, the researchers noted.
The research team issued weekly surveys to recent college graduates who were in the middle of their job hunts. The team found that autonomous motivation was beneficial across all phases of the job search and led to more effort being put forth and better strategy. Unfortunately, levels of autonomous motivation were often low when the search turned dire.
"As time elapsed and the goal of securing employment became more critical, controlled motivation became beneficial for job search processes," da Motta Veiga added. "In other words, it is the ticking clock, parental expectations, and a stack of bills that spurs students to put in the effort to get through the finish line and secure that first job."
The process of getting a job is both a terrifying uphill battle and a shot at a completely new life. It can be influenced by any number of factors, from your name to how well you speak. Thankfully, research also suggests unemployment actually spurs on our interest in work and motivates us to find a new job, especially before unemployment becomes unhealthy.
Source:Gabriel A, da Motta Veiga, et al. The Role of Self-Determined Motivation in Job Search: A Dynamic Approach. Journal of Applied Psychology. 2016.
Published by Medicaldaily.com