Joe Paterno diagnosed with Lung Cancer: Son says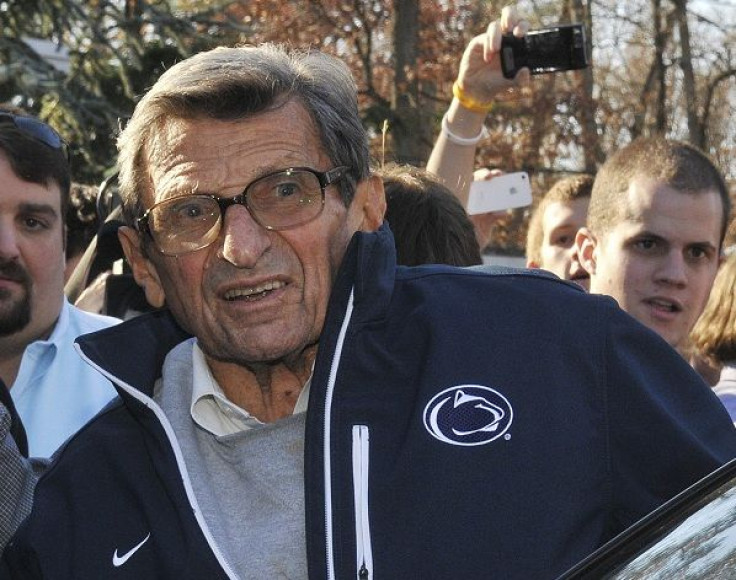 Joe Paterno, the legendary Penn State football coach who was fired amid a child molestation scandal at the University, is undergoing treatment for lung cancer, according to his son.
Paterno's son Scott said in a statement that his father is expected to recover fully from the disease, according to his doctors.
"He is currently undergoing treatment, and his doctors are optimistic that he will make a full recovery," Scott Paterno said of his father, according to CNN. "As everyone can appreciate, this is a deeply personal matter for my parents, and we simply ask that his privacy be respected as he proceeds with treatment."
Paterno, 84, had been the University's head football coach since 1966. He was fired shortly after he announced that he planned to retire at the end of his 46th season and after he admitted to having failed to notify police of an alleged molestation on a young boy by former Penn State defensive coach Jerry Sandusky.
More people die from lung cancer than any other type of cancer. According to the latest statistics by the Centers for Disease Control and Prevention, 203,536 people were diagnosed with lung cancer in the United States in 2007 and 158,683 people died from it.
Published by Medicaldaily.com