John Palmer Dies At 77; NBC News Reporter Leaves Behind Journalistic Legacy After Battle With Pulmonary Fibrosis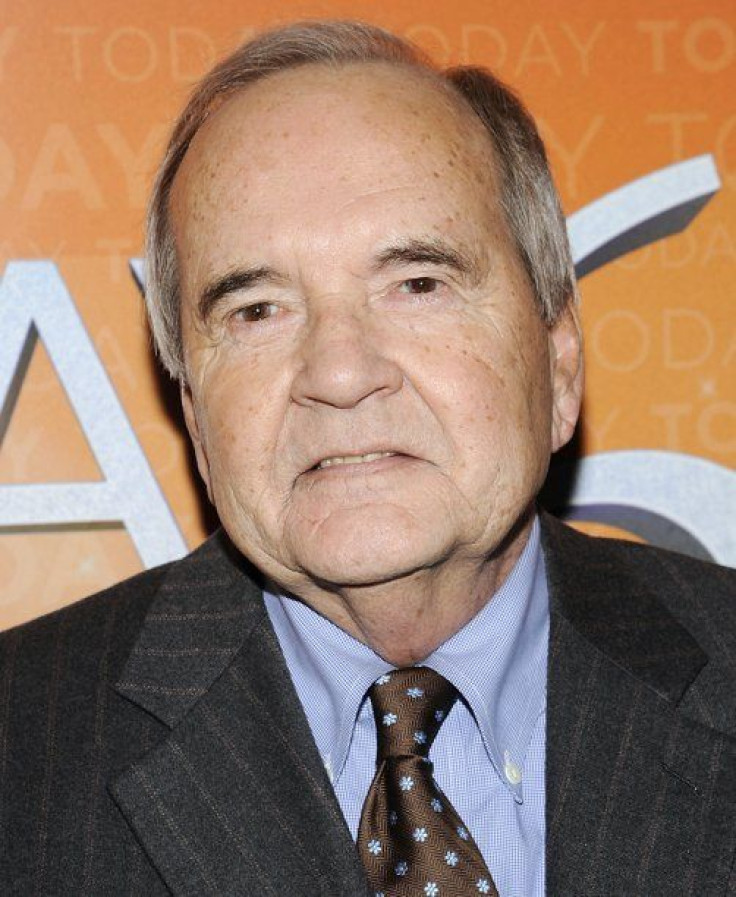 After decades of covering foreign affairs, interviewing U.S. presidents, and delivering the news in a genial, compassionate, and resolute manner, NBC News reporter John Palmer has died at the age of 77.
Palmer's death came as the final chapter in a battle with pulmonary fibrosis, a damaging and scarring of the lung tissue that make breathing increasingly difficult as the condition worsens. Palmer died on Saturday at George Washington University Hospital on Saturday, according to his wife, Nancy.
"He covered five presidents and traveled to every corner of the world, always showing the empathy and compassion that helped set him apart," NBC News said in a statement Saturday. "His kindness is remembered by all of us, and it built lasting bonds throughout our news division."
Palmer carried out a storied run at NBC from 1962 to 1990, and then again from 1994 to 2002. He left a lasting mark on The Today Show with his no-nonsense style of reporting in the 1980s, alongside other such notables as Bryant Gumbel, Jane Pauley, and Gene Shalit, helping to keep the show at the highest ratings for years.
A native of Kingsport, Tenn., Palmer was a graduate of Northwestern University and held a master's degree from Columbia University, the Associated Press reports.
Many consider Palmer's breakout scoop to be his coverage of the Carter administration's failed attempt to rescue the American hostages being held in Iran in April of 1980.
"The rescue mission had been aborted and eight Americans had died," Palmer relayed to audiences at home.
A number of journalists — including Tom Brokaw, Andrea Mitchell, and Chuck Todd — lauded Palmer for his contributions to the field of journalism.
"God bless John Palmer, tireless reporter, always a gentleman, loving husband and doting father," Brokaw wrote on Twitter. He called the death of his friend of nearly 50 years "heartbreaking."
Mitchell's sentiments echoed Brokaw's, highlighting Palmer's frequent calm amid the storm.
"John Palmer brought to the White House beat his foreign policy experience and a steady reassuring voice, in good times and in bad," Mitchell said in a tribute to Palmer that aired Saturday night.
Palmer, who also hosted the weekly Discovery Journal on Discovery Channel and anchored a daily newscast on the TV channel of the Christian Science Monitor, called his Tennessee upbringing "enriched" as a result of being able "to go fishing with Jimmy Carter, to go to the movies with Ronald Reagan, and to play golf with Bill Clinton."
Todd, who works as an NBC News reporter himself, said Palmer "epitomized professionalism" at the network.
"He was always generous with advice and counsel," he said. "A great news man."
Palmer is survived by his wife Nancy, who he met while working at NBC's Washington news bureau, and their three daughters.
Published by Medicaldaily.com