John Welden, World's Worst Boyfriend, Tricks Woman Into Aborting Her Pregnancy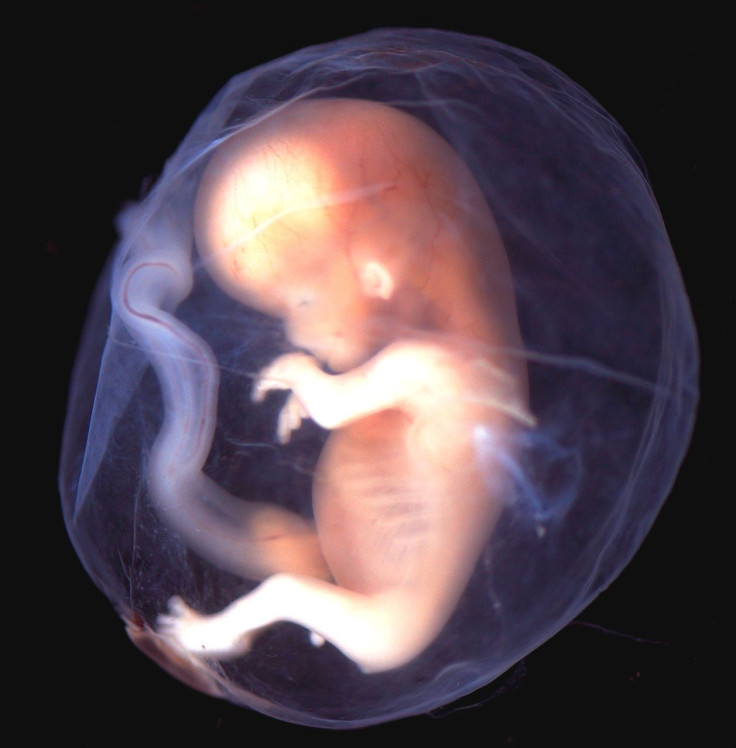 Ladies, remember that time your boyfriend forgot your birthday or anniversary, and you thought it couldn't get much worse than that? Meet John Andrew Welden, a man who may have very well earned himself the title of Worst Boyfriend on Earth.
The 28-year-old Welden, son of a Florida fertility doctor, has been charged with conning his now-ex girlfriend into taking a pill to induce labor and forcibly abort the nearly seven-week-old embryo she was carrying, the Associated Press (AP) reports.
Welden was indicted by a federal grand jury this week for product tampering and first-degree murder, and is also being sued in state court by his ex-girlfriend, 26-year-old Remee Lee, for battery, intentional infliction of emotional harm, and punitive damages. If convicted, he may face a criminal sentence up to life in prison, AP says. A judge has ordered him to be held without bond.
Florida is one of 38 states that have a law against fetal homicide on the books. Florida state statute 782.09 states, "The unlawful killing of an unborn quick child, by any injury to the mother of such child which would be murder if it resulted in the death of such mother, shall be deemed murder in the same degree as that which would have been committed against the mother," and applies to any person, other than the mother, who causes the death of a fetus by injury to the mother.
"Whenever a woman is robbed of her ability to give birth and have a child, I don't think there's any greater harm you can cause somebody," Lee's attorney, Gil Sanchez, told AP. "She's devastated. She still can't believe this happened to her."
Welden and Lee apparently met in mid-2012, and she became pregnant in February 2013. Although Lee was excited to have the baby, Welden asked her to have an abortion, AP says. In late March, she went to the office of Welden's father, Dr. Stephen Welden, for an exam.
Shortly after, Welden told his girlfriend that his father had found a bacterial infection and had prescribed the antibiotic amoxicillin to clear it up. The pill he gave her was, in fact, a drug called misoprostol, which is used to induce labor in pregnant women, AP says. Welden allegedly stole his father's prescription pad and forged his signature to get the misoprostol, then switched the label on the pill bottle to convince Lee it was an antibiotic.
Misoprostol is usually given in combination with the drug mifepristone to cause a medically induced abortion within the first nine weeks of pregnancy, AP says. Mifepristone causes the embryo to detach from the uterine wall, and misoprostol is given afterward to cause contractions and push the embryo out.
Lee said she began to bleed heavily at work, and found out in the hospital what drug she had been given when Welden told her what he had done.
Welden's lawyer and his father have declined to comment to the AP. Dr. Stephen Welden has not been charged with any crime, AP adds.
Published by Medicaldaily.com