Joni Bakaradze's Mom Preserved His Dead Corpse For 18 Years Using Vodka [VIDEO]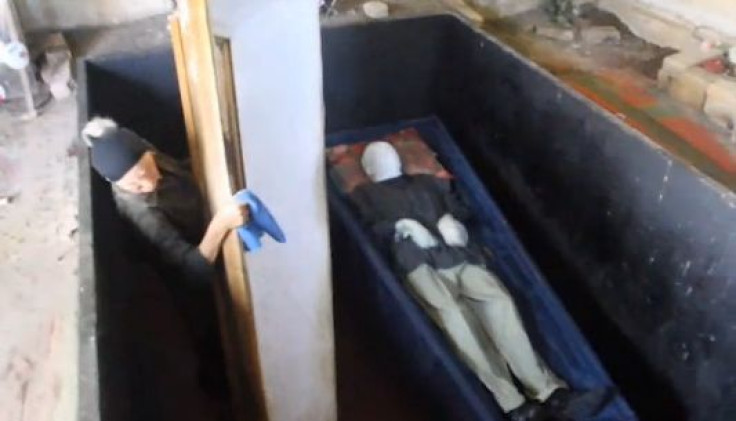 Joni Bakaradze is a real mummy's boy. That's not a typo. The deceased Bakaradze has been preserved for nearly two decades by his mother, Tsiuri Kvaratskhelia, in her home in the Eurasian country of Georgia.
The late Joni Bakaradze had died at the age of 22, leaving behind a one-year-old boy. Joni's father opted against interring the body, so that his grandson could one day see what his late-father had looked like. Joni's mother Tsiuri ultimately took over the care of her deceased son. After four years of treating the body with balsam, Tsiuri changed tactics and began wiping down Joni's body, which rests in a coffin in her house, with vodka. It's a practice that she repeats on a daily basis.
"One night I had a dream when a voice told me, 'Treat Joni using rubbing alcohol'," Tsiuri told Georgian News. "So from then on I've been using wet sheets dipped in alcohol to preserve the body."
During the first 10 years after Joni passed, his mother would also change his clothes on his birthday, swapping out his old coats and pants for fresh ones. According to Tsiuri, her grandson, who is almost in his 20s, has appreciated the gesture that her family made.
"The child has been in love with his father since then," she said via translators. "He says his grandfather made the right decision."
Published by Medicaldaily.com