Julia Roberts' Sister, Nancy Motes, Reveals How The A-Lister's Fat Shaming Pushed Her To Get Gastric Bypass Surgery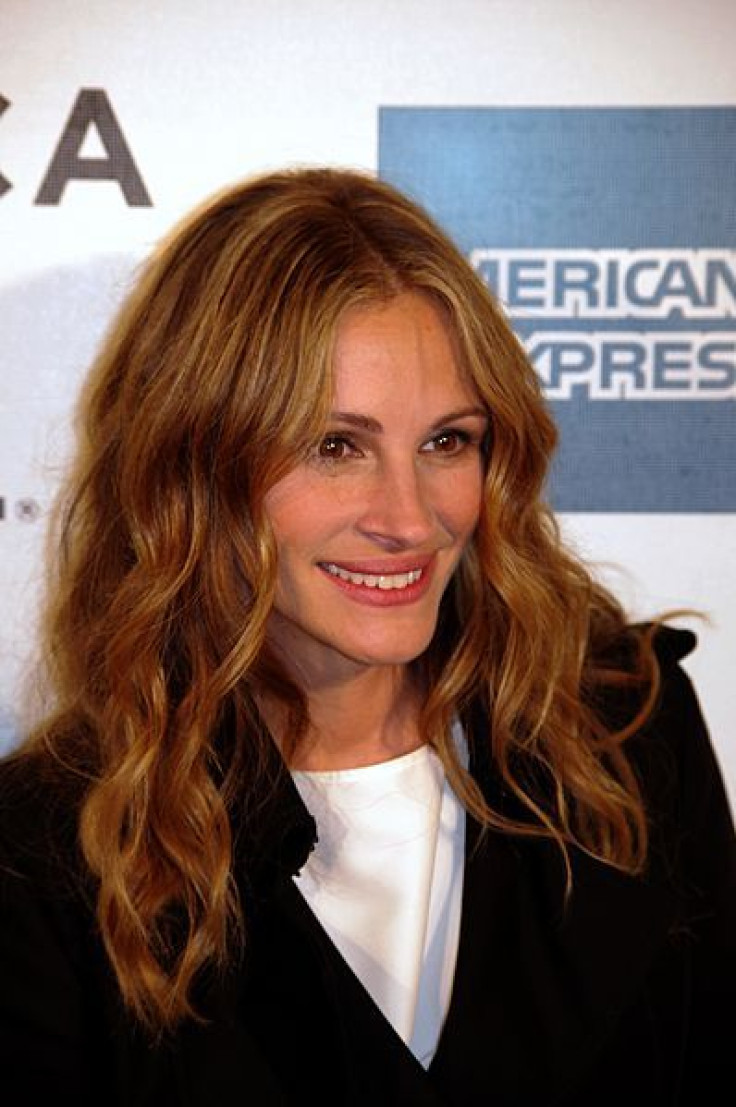 I know what you're thinking. You never thought you'd see the day when someone would accuse one of America's sweethearts, the beloved Julia Roberts, of being a big meanie. In a series of very confusing statements, Julia Roberts' younger sister, Nancy Motes, says her sister fat-shamed her, discouraged her from being an actress because she's overweight, and… helped her get a job.
According to the Daily News, Roberts' younger half sister discusses how the A-list actress hurt her feelings by calling her overweight. Motes said that the torment was part of the reason she got gastric bypass surgery in 2010. The 37-year-old Motes went from nearly 300 pounds to 155 pounds.
"When I was in high school and [Roberts] was an adult, she would just let me know that I was definitely overweight," Motes said. "She would make it quite clear to me and in a not-so-nice a manner."
Read more: Fat Shaming Doesn't Work: Weight Discrimination Makes The Overweight More Obese
Motes was born out of the marriage between Roberts' mother Betty Lou and stepfather Michael Motes. According to Motes, she was in ninth grade when Roberts starred in her breakout role in the romantic comedy Pretty Woman. She said that on top of her being overweight, her high school classmates often teased her about her sister playing a prostitute in the movie. When she moved to Hollywood to become an actress like her famous big sister after high school graduation, Motes says Roberts told her she was too fat to be an actress.
"Julia did not want to see me go down that path," Motes said. "Mostly because I was overweight. My weight has fluctuated my entire life. So I just got a lot of criticism from Julia, which was very discouraging for me."
Just a couple of months ago, it was widely reported that Motes was upset that her older sister was not attending her wedding. The report said that Roberts was not attending because she was afraid she'd have to pay for the nuptials. Neither Roberts nor Motes have commented on that report.
Read more: Fattist Kids: Study Reveals Children As Young As Four Don't Want To Be Friends With Fat Kids
It's unclear why Motes came forward with this story now. She works as a production assistant on the hit television show Glee, a job which Roberts purportedly helped her get. She says that she's hoping to heal her broken relationship with Roberts, even after telling the world that she's a fat-shamer.
"I think we're both trying to change our opinions of each other," Motes said. "It's a work in progress. It's not going to be fixed overnight, nor do I think it's going to be fixed at this point by me just getting skinny. My family, we love each other absolutely. I love Julia absolutely, and I have no doubt she loves me."
Published by Medicaldaily.com