Julie Chen Had Plastic Surgery To Look 'Less Asian': TV-Host Reveals How Racism Pressured Her Into Having East Asian Blepharoplasty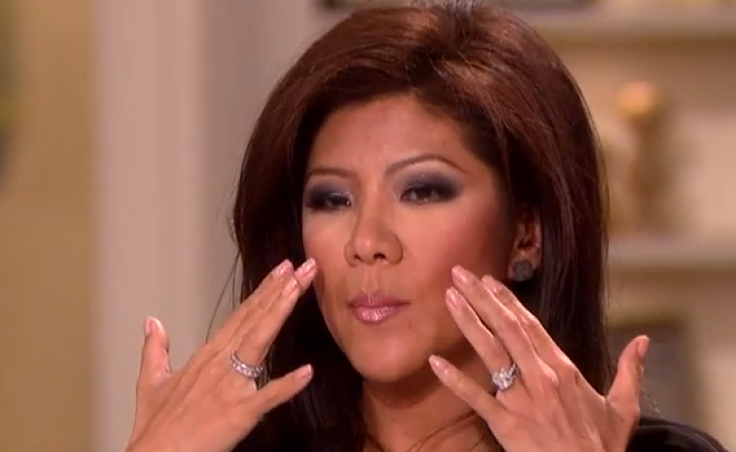 Following ex-Cub Sammy Sosa's continued skin bleaching, celebrity alterations are set to get even more jarring. This time, it is "Big Brother" host Julie Chen, who recently revealed that her first agent pressured her into getting plastic surgery – to look less Asian. On Wednesday's The Talk, the former news anchor told interviewers that her eye surgery was the only way to surmount the racism she faced in Ohio as a 25-year-old Asian American.
According to USA Today, Chen began her career as a local news reporter in Dayton, Ohio. One holiday season, she asked the news director if she could fill in for the vacationing news anchors. His response would haunt her for years.
"He said, 'You will never be on this anchor desk, because you're Chinese,'" Chen told her interviewers. "He said 'Let's face it Julie, how relatable are you to our community? How big of an Asian community do we really have in Dayton? ... On top of that because of your heritage, because of your Asian eyes, I've noticed that when you're on camera, when you're interviewing someone you look disinterested and bored because your eyes are so heavy, they are so small.' "
Chen was shocked by her news directors reply, which felt "like a dagger in [her] heart" and made her "very insecure" about her career. She would watch clips of herself over and over again. Each time, she would only see her eyes.
Distraught, Chen began meeting with agents to find a new position elsewhere. Her dream, she said, was to work in New York City. However, her news director's sentiment proved to be more pervasive than she had first thought.
When a "big-time" agent told her that he couldn't represent her unless she had plastic surgery, she realized she had no choice. Chen agreed to have East Asian blepharoplasty – a cosmetic procedure that modifies the upper eyelids to make the eyes look bigger. The change in appearance, she said, was "dramatic."
"I don't like to live with regrets. I did it. I moved on," Chen said. "No one's more proud of being Chinese than I am."
Published by Medicaldaily.com