Junior Seau's Family Says $760M NFL Concussion Settlement Isn't Enough: Players' Children Matter, Too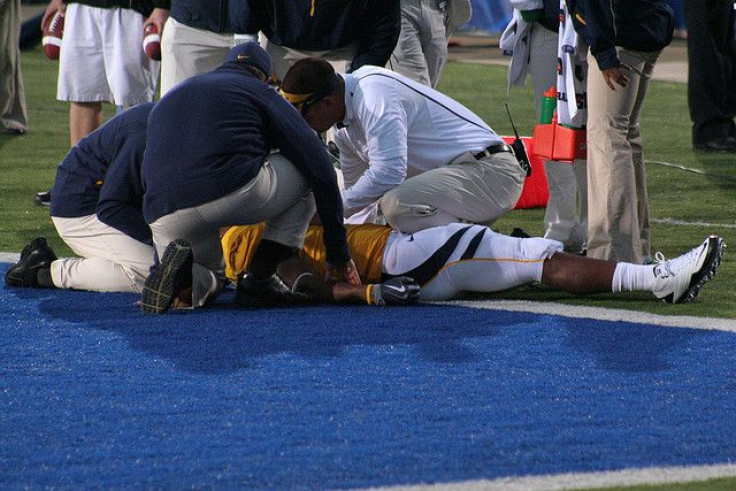 When former San Diego Charger, Junior Seau, killed himself in 2012, sports fans across the nation were rocked by the news. Now, his family says that the NFL's $760 million concussion settlement doesn't provide enough for families like Seau's, who found out after his death that Seau suffered from chronic traumatic encephalopathy (CTE) caused by taking hard hits to the head during his NFL career. They believe that his CTE caused him to commit suicide.
In a court proceeding, according to Reuters, the family argues that the settlement doesn't take into account the needs of the survivors of NFL players who died as a result of the injuries they sustained while on the field. "Mr. Seau's children have their own claims for the wrong the NFL did to them. His children are not suing for their father's pain and suffering, they are suing for their own," the attorneys wrote, according to Reuters.
CTE is a progressive degenerative disease of the brain that is usually found in people with a history of repetitive brain trauma, according to Boston University's Center for the Study of Traumatic Encephalopathy. The trauma — in athletes, usually concussions — causes brain tissue to degenerate, which then triggers the buildup of a protein called tau. The buildup of tau, over time, has been linked to symptoms like memory loss, confusion, impaired judgment, impulse control problems, and progressive dementia. Former NFL stars like Tony Dorsett and Leonard Marshall have contributed to research on early CTE diagnosis, hoping to get treatment for what they describe as sometimes unbearable symptoms.
Concussions and head injuries remain a challenge for the NFL, even for players currently in the league. According to The Wire:
On the field, this year's NFL postseason has been marred by a slew of head injuries. Nine different players suffered concussions in the first five playoff games, including three members of the Kansas City Chiefs in one game. David Bakhtiari and Keenan Lewis, two of those nine players, refused to leave the sideline and were later cited by the league for violating concussion protocol during playoff games, a violation that carries no consequence for the players or their teams.
In August, the NFL awarded a $765 million settlement to 18,000 retired football players who suffered concussion-related brain injuries. Each former football player that has been diagnosed with a brain condition since retiring would get $5 million, Reuters reports. Family members of deceased players, on the other hand, would receive only a few thousand dollars. Earlier this month, Judge Anita Brody rejected the NFL's settlement offer, allowing for negotiations to continue on a higher settlement amount for all parties involved. The Seau family has asked Brody to take their objections into consideration as she decides on the appropriate settlement.
Published by Medicaldaily.com