Just 71 Doctors Responsible for 17 Percent of Prescription Painkiller Deaths in Southern California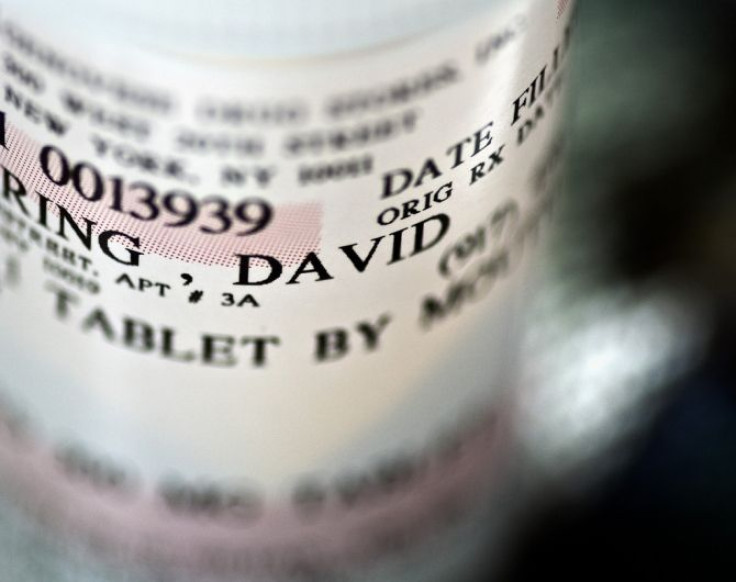 Lynn Blunt was a 46-year-old mother of four with degenerative disc disease. Despite the severe pain, she was determined not to exceed the directions for her prescription pain medication, because she wanted to be able to take care of her two younger children, 14 and 11.
Nevertheless, the pain became so severe that she had to stop working as a customs inspector and rely on a cane to help her walk. Eventually, she became a patient of Van H. Vu, a doctor board-certified in the state of California for anesthesiology and pain. He prescribed skin patches containing fetanyl, a painkiller 100 times as strong as morphine.
One day, shortly before Blunt's trip to visit one of her two adult children on the East Coast, Blunt stopped by Vu's office to receive an epidural injection of a pain medication. The following day, Blunt was found dead in her family's apartment in Downey.
The coroner ruled that Blunt had overdosed on drugs prescribed by Dr. Vu and two other pain doctors. "We followed the prescriptions," her husband, Lonnie Blunt, said to the Los Angeles Times. "Something didn't mix well."
Blunt was one of many patients who have died of overdoses from prescription painkillers. Pain relievers are now the largest culprit of overdose deaths in the United States. A Los Angeles Times investigation found that nearly half - 47 percent - of painkiller deaths were caused solely by prescriptions that the patient had received. Of the 1,762 deaths from prescription overdoses recorded in four counties in Southern California, 17 percent of them were connected to a mere 71 doctors. Blunt's doctor, Dr. Vu, had signed prescriptions for 16 people who had died of overdoses between 2006 and 2011.
Narcotic prescription medication is a fairly new practice for people without terminal illnesses, like cancer. It was only in the 1980s that the practice changed, when a group of influential physicians said that it was inhumane to refuse to give narcotic prescriptions to people who were not dying of terminal illnesses. More recent legislation made it legal for doctors to prescribe painkillers for people with histories of addiction, as long as the prescription was not meant to feed a habit. Indeed, many of the people who have passed away in recent years of prescription overdoses have histories of mental illnesses and addiction. Many others, however, like Ms. Blunt, did not.
Most of the doctors who have signed prescriptions that have then been used for overdoses are pain specialists, psychiatrists, and general practitioners. Almost all of them are independent practitioners. Four of them have been convicted of drug offenses in connection to these deaths; a fifth is awaiting trial for second-degree murder. The rest - 65 physicians, including Dr. Vu - have spotless records with the Medical Board of California. Though Dr. Vu said that he was sorry to hear about these deaths, he also said that he was unaware of many of them until the Los Angeles Times contacted him.
The state legislature in California, however, seems to making moves to change this practice. In response to the Los Angeles Times' report, State Senator Curren D. Price, Jr. (D-Los Angeles), the chairman of the state Senate Committee that oversees the state's Board of Medicine, said that he would introduce a bill that would require coroners' offices to report prescription drug deaths to the agency. He hopes that the move would help the state identify the most harmful doctors. The state's Board of Medicine also said that coroners' practices were stopping the board from properly reprimanding doctors.
Currently, the law only requires coroners to report deaths as a result of doctors' criminal negligence to the board. Last year, the board received only one such report.
Published by Medicaldaily.com