Kale Pops, A Top New Food Trend: Are They Good For Your Health?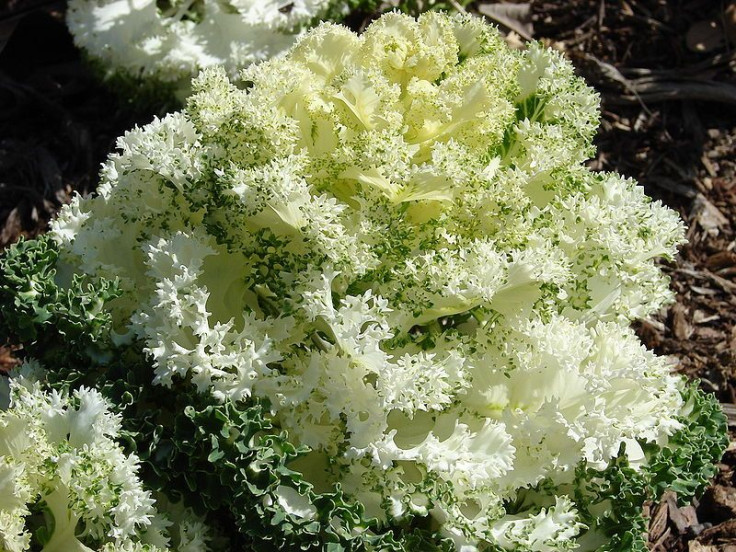 The sweltering heat in the brunt of summer can leave you and your kids dehydrated and craving a frozen summertime treat. Maybe you should try something other than ice cream — like kale pops.
Kalelicious Smoothie Pops were rated among the top food trends at the 59th Summer Fancy Food Show held in New York City this summer, reports the United Press International (UPI). The dark green, mouth-watering treat can get the pickiest of kids to eat their greens in a fun, innovative way if the Green Wave Smoothie Pops make their way to your local grocer's shelves. Kale on a stick is even considered to "give bacon a run for its money," claims UPI, which raises questions about the dark, leafy green's nutrition.
The vegetable's significantly dark color is a strong indicator of the high concentration of nutrients — providing a variety of antioxidants and anti-inflammatory benefits for the body. The vitamins and minerals in kale can protect you from chronic illnesses because the antioxidants — phytonutrients — can disarm free radicals before they can damage DNA and cell membranes, says the United States Department of Agriculture (USDA) Agricultural Research Service (ARS).
In fact, kale can lower cancer risk, and promote eye and heart health for those who include the vegetable as part of their daily diet.
Kale and Cancer
Kale has been shown to protect against colon cancer. The vegetable is rich in organosulfur compounds that have been proven to reduce the risk of colon cancer. The compounds are broken down into anticancer compounds — isothiocyanates in the body that are known to be inducers of cancer-destroying enzymes and inhibit carcinogenesis. Beta carotene and lutein are the two antioxidants found in kale that can reduce the free radicals in the body and prevent inflammation and chronic diseases, reports the Lutein Information Bureau. Beta carotene can even reduce the risk of breast cancer.
Kale and Eye Health
Kale contains over 300 percent of the daily value (DV) for vitamin A and 1000 percent of DV for vitamin K, reports Self. The high percentage of vitamin A helps promote good eye health alongside vitamin K — a fat-soluble vitamin that plays an important role in blood clotting and helps build healthy bones. Kale is recommended for those who have a difficult time working for extended time periods at a computer; this can be a sign you do not have enough kale or spinach in your diet.
Kale and Heart Health
The lutein found in kale has been identified as a protective factor to atherosclerosis — a disease where plaque builds up inside the arteries. This condition can lead to serious health issues that include a heart attack, stroke, or even death, says the National Heart, Lung and Blood Institute (NHLBI). In a study published in the journal Circulation, researchers spent 18 months looking at a sample size of 480 men and women between the ages of 40 to 60 who had a history of heart disease. The participants that had the lowest levels of lutein had a higher risk of carotid artery thickness (a risk factor for heart disease) compared to those that had higher levels of lutein. The results of the study showed that lutein protected the body's cells against inflammation that is associated with (low-density lipoprotein) LDL plaque formation.
Published by Medicaldaily.com