For The First Time, Scientists To Sequence Genes In Space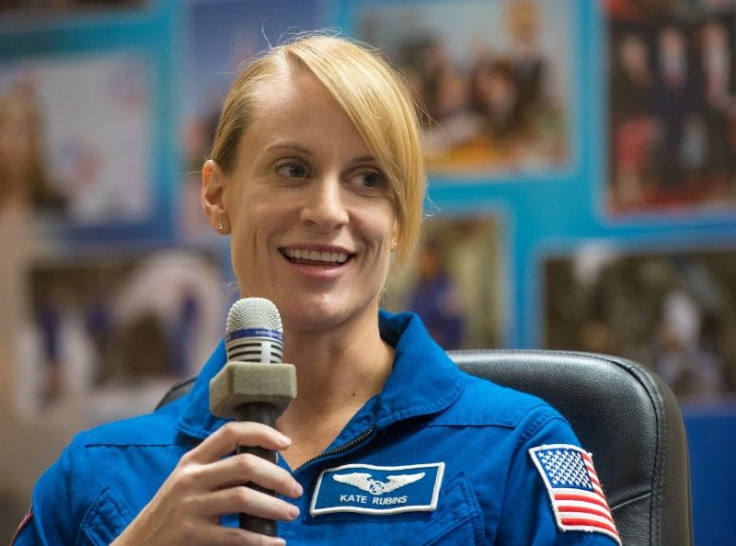 CAPE CANAVERAL, Fla/CHICAGO (Reuters) - Given her background in researching some of the deadliest pathogens on Earth, including Ebola, colleagues of newly arrived astronaut Kate Rubins had expected her to want to do "crazy science fiction" on the International Space Station.
Instead, Rubins pushed for carefully controlled experiments with a mix of a bacteria, a common virus and mouse cells, all already repeatedly sequenced and safe for testing in the space station's closed-loop environment.
Rubins, a trained microbiologist who arrived at the space station on Saturday, will be using the samples to put Oxford Nanopore's MinION sequencer - a pocket-sized DNA sequencer - through its paces.
The tests are intended to prove whether the technology can be used to understand microbes in the space station, to scan fellow astronauts for genetic changes that could diagnose illness, and in future missions, potentially to test samples from Mars and elsewhere for signs of DNA-based life.
One of the first things the scientists need to prove is just how well the machine operates in microgravity. "Technology behaves differently up here. Fluids behave differently up here," Rubins said in an interview with Reuters on Thursday from the International Space Station.
The MinION sequencer, which is about half the size of a smartphone, operates fundamentally differently from current DNA sequencers, said Sarah Wallace, a microbiologist at the National Aeronautics and Space Administration's Johnson Space Center in Houston.
With most sequencers, scientists put in a sample and it runs for 24 to 48 hours, then stops. The station's sequencer displays its analysis as it works.
"Within minutes of loading your sample, you're starting to get the sequence data back ... so how long it runs is based on the scientific question you're asking," Wallace said.
The MinION DNA sequencer is among the nearly 4,900 pounds (2,223 kg) of cargo scheduled to be launched to the station on Monday aboard a SpaceX Dragon capsule.
It will be the first use of the machine in space, Wallace said in a news briefing on Wednesday.
Currently, samples from space must be frozen and flown back to Earth for analysis.
"We don't get to analyze everything that is happening to human beings and to cells in real time," Rubins said.
In the future, Rubins would like to use the DNA sequencer to learn more about potential colonies of microbes that have taken up residence in the station's water system and elsewhere aboard the orbiting laboratory.
"We've got wonderful clean water, but we've got a water system that's been up here for 15 years. Do we have any microbes living in the system?" Rubins said.
If all checks out, the DNA sequencer could be used to help diagnose illness in astronauts on the space station and understand whether any disease-causing microbes are susceptible to antibiotics, helping to conserve valuable medications that cannot be readily restocked.
The device joins a suite of other diagnostic instruments aboard the station, including a polymerase chain reaction, or PCR, device that can test single genes.
"These kinds of small, portable genomic technologies are going to let us look, in real time, at what's actually happening to bone degradation, for example. What's happening to your immune system, what's happening to a population of microbes that you bring up in a culture flask?" Rubins said.
Testing the DNA sequencer in space also could pave the way for its use in remote or resource-poor areas on Earth.
"This kind of device is something you would use in the developing world, you could use this in an outbreak situation, you could use this in a clinic where you don't have a lot of resources to buy a full-scale sequencer but you can enable some kinds of diagnostic tests in really resource-poor settings," Rubins said.
Rubins said the space station is an "amazing place" to test device performance when power and data processing capabilities are limited.
"We have to engineer devices that are going to work in space stations. Those same things are going to work in the most remote regions on Earth," Rubins said.
(Reporting by Julie Steenhuysen; Editing by Jonathan Oatis)
Published by Medicaldaily.com