Kathleen Sebelius Resigns Following Disastrous Obamacare Rollout; Critics Welcome Decision On Twitter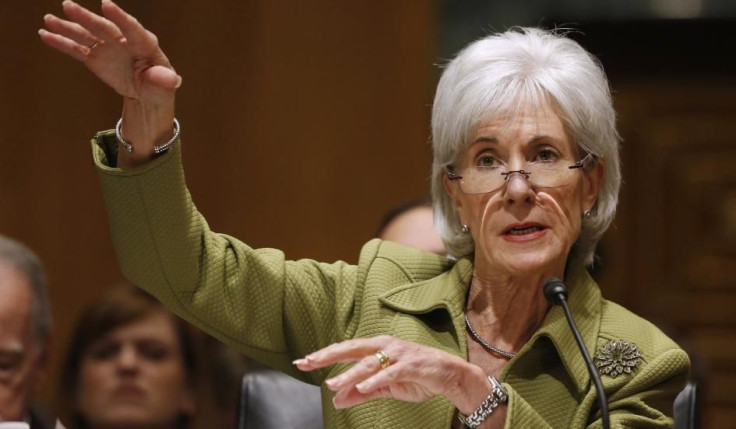 Health and Human Services Secretary Kathleen Sebelius is resigning from her White House position in the wake of harsh criticism surrounding the rollout of President Barack Obama's health care reform. Sebelius's decision comes less than two weeks after sign-ups for the first year of Obamacare's insurance coverage closed on March 31. In spite of the Republican majority's disapproval of the new health care law, Sebelius appeared before the Senate Finance Committee this past Thursday to announce the number of Americans enrolled in Obamacare had reached 7.5 million.
With the intentions of reducing the number of Americans without medical coverage, Healthcare.gov officially launched this past October and was deemed unsuccessful from the start. A team of management and technology experts were called in to repair gaping flaws in the site, which had failed in the first 36 states it was introduced to, Reuters reported. In regard to Obamacare's botched start, Sebelius took full responsibility for the matter in a senate hearing on Oct. 30.
"Hold me accountable for the debacle," Sebelius stated. "I'm responsible."
In response to Sebelius's resignation, President Obama has appointed Office of Management and Budget director Sylvia Mathews Burwell to the position of HHS Secretary. Burwell, who also served as deputy White House chief of staff during the Clinton administration, will be tasked with controlling the damage of Healthcare.gov before its second sign-up in 2015. Sebelius's critcs took to social media in welcoming the announcement:
Published by Medicaldaily.com