Keeping A Secret Is Hard, And Possibly Bad For Your Health, But Not For The Reasons You Think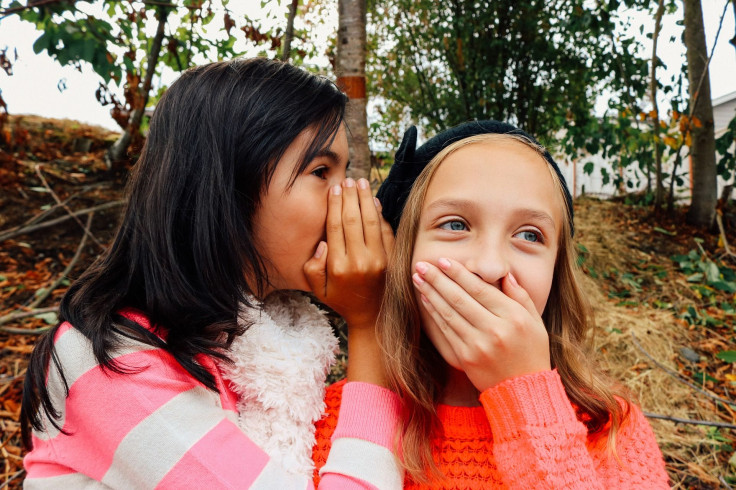 Some secrets can be exhilarating — being up for a promotion, dating a colleague — while others can weigh heavy on your shoulders, like having an affair or lying to a loved one. A study from researchers at Columbia Business School studied 13,000 secrets in 10 different studies to look at the effects they have on our health. They found that the most stressful part isn't in hiding the secret, but in thinking about it, or even obsessing over it.
Read: This Part Of Your Brain Could Be Why You Have No Chill About The Future

In the first three studies, researchers establish the most commonly held secrets and how often people dwell on them or have to conceal them. Unlike previous studies conducted in a lab with undergraduate students, this new undertaking aims to be more representative of the population by enlisting participants of all ages who reported secrets in an anonymous online forum (where they might be more open to sharing).
Secrets ranged from simple lies to drug addiction and infidelity. Extra relational thoughts (or thinking about someone other than your partner), sexual behaviors, lies and romantic desires were the most common untold secrets. The most common secrets overall, which means they were divulged to at least one person but not everyone, are lies, romantic desires, finances, sexual desire and extra relational thoughts.
The majority of participants were currently hiding about 13 secrets, and over the course of a month, had to conceal them from others about 2.44 times. In comparison, participants spontaneously thought about their secrets without social prompts 4.82 times in a month.
"People anticipate that, once in awhile, they will need to hide their secrets; they do so and move on," Michael Slepian, study co-author and assistant professor of management at Columbia Business School, says in a statement. "However, people don't expect their secrets to spontaneously pop into their heads when irrelevant to the task or current situation at hand. This seems to be the real downside of having secrets from others."
The authors note that mind wandering isn't necessarily negative. Thinking about the good aspects of your relationship can create positive feelings and day dreaming while performing a boring task can be a source of entertainment. But revisiting social rejections, unmet goals or transgressions that elicit guilt can cause unhappiness.
"Secrets exert a gravitational pull on our attention, and it's the cyclical revisiting of our mistakes that explains the harmful effects that secrets can have on our well-being and relationship satisfaction," Malia Mason, paper co-author and professor at Columbia Business School, says in a statement. "Along with a diminished sense of well-being and physical health consequences, keeping secrets can also shift a person's focus from the task at hand to their secrets, which clearly can have a detrimental effect on task performance.
Read: Science Says Women Like Men Who Listen
Obsessive thoughts can be hard to break, but it's not impossible. Clinical psychologist Seth Meyers, Psy.D, writes in Psychology Today that being mindful is the best way to tackle the problem. When you start to obsess, Meyers advises to stop and think about the exact outside temperature, your current body temperature, the sounds that you hear, hunger level on a scale of 1 to 10, and what food you would like to eat. This technique will distract your mind, bring you to the present and allow you to focus on healthier thoughts.
See Also:
Why We Crave Certain Foods In The Summer, As Explained By Dietitians
Do Women Smile More Than Men? New Research On Expression And Gender Differences
Published by Medicaldaily.com