Kelli Stapleton, Mich. Mother Accused Of Trying To Kill Autistic Daughter, Arraigned On One Count Of Attempted Murder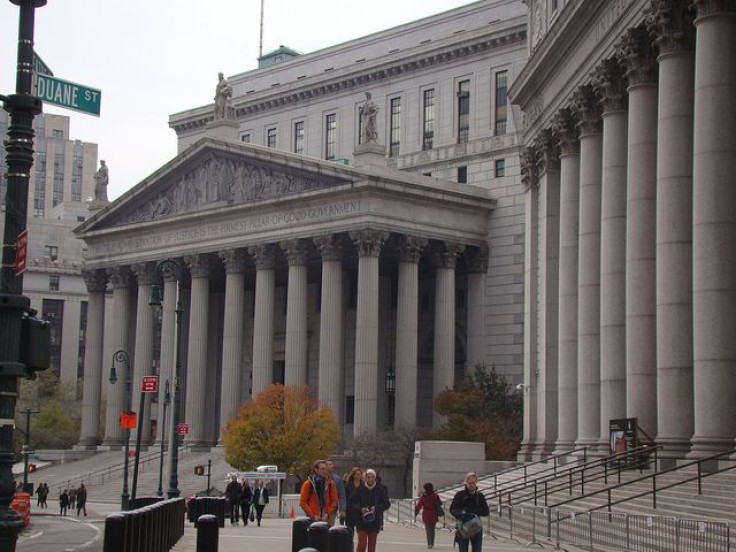 A Michigan woman has been charged with attempted homicide in what local authorities believe was a failed murder-suicide attempt involving her 14-year-old autistic daughter. The two were discovered unconscious in the family's van on Tuesday evening in Benzie County, Mich. State police Lt. Kip Belcher told reporters that the mother had induced acute carbon monoxide poisoning by burning coal in the vehicle.
According to the Associated Press, 45-year-old Kelli Stapleton and her 14-year-old daughter Isabelle were reported missing on Tuesday afternoon. Kelli's husband, Matt, reportedly contacted local authorities after receiving an alarming phone message and discovering that the van was missing. In a statement released Thursday, he told reporters that Isabelle remained in critical condition at a children's hospital in Grand Rapids.
"She is currently receiving help from a respirator and breathing tube, and her blood pressure is stable," he wrote in an email to the media. "At this time, she is still unresponsive after being lifted from the medically induced coma she was put in for the treatment of her injuries."
Stapleton, whose injuries were less severe, was arraigned Thursday on one count of attempted murder. USA Today reports that she's currently detained without bond in northern Michigan.
"I have to admit that I'm suffering from a severe case of battle fatigue," Kelli wrote in a lengthy blog post published earlier this week. For some time, she had been chronicling her struggles raising 14-year-old Isabelle, whose acute autism frequently brought on uncontrolled episodes of violence. In an interview earlier this year, she alleged that she'd been injured and hospitalized by her daughter's outbursts twice.
"She is a great kid with a lot of potential," Kelli Stapleton told the Traverse City Record-Eagle. "She's so smart. She started reading when she was 2. She's got so much to offer, but her aggression is going to limit her life as much as anything."
That said, the link between autism and violence has repeatedly been rejected by health officials and experts.
Autism spectrum disorder (ASD) refers to a group of complex disorders of brain development that may impair the ability to modulate along social contexts by restricting communication and emphasize repetitive behavior. According to the Centers for Disease Control and Prevention (CDC), one in 88 children are affected with some type of the disorder.
Published by Medicaldaily.com