Kelly Rowland Appears On Cover of Shape Magazine: Is It Her Real Body Or Excessive Airbrush?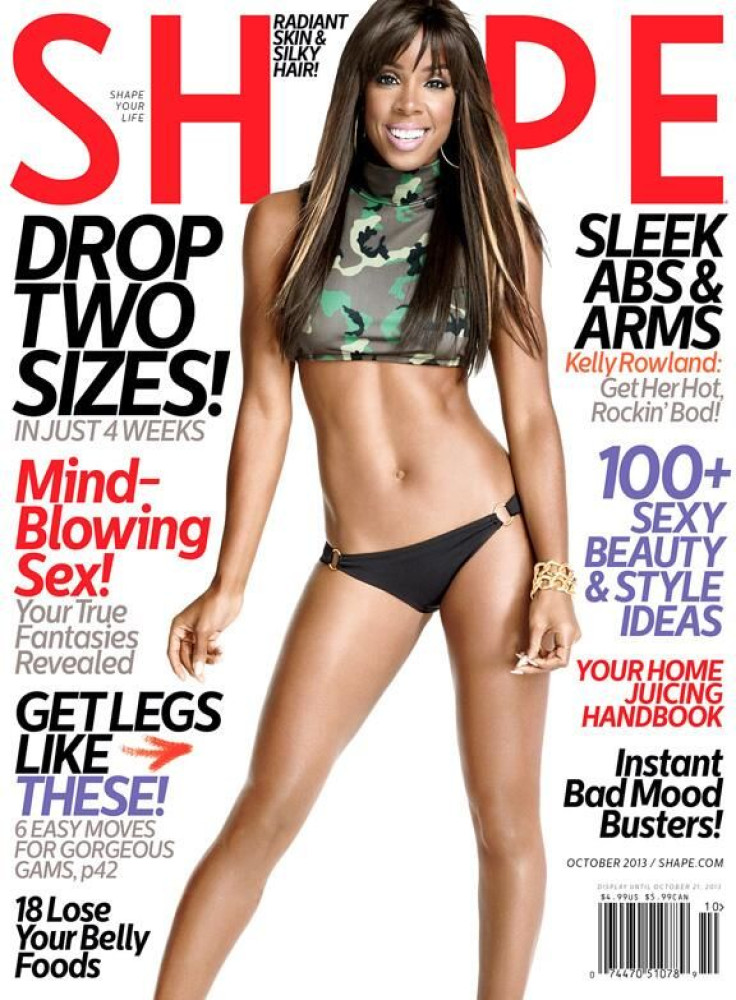 X-Factor judge Kelly Rowland graces the cover of Shape magazine's October issue donning a crop top and bikini bottoms. But some think her smooth legs and rock hard abs are computer-generated.
"I work out five or six times a week," Rowland told Shape. "I feel better, look better, sleep better... Being fit makes me feel sexy. Isn't that everyone's goal when they work out, to look good naked?"
The 32-year-old former Destiny's Child singer is known for her slim figure and sultry voice. She said she works out at least five days a week with Hollywood trainer Jeanette Jenkins and was even part of her fitness video, Sexy Abs. She attributes her fit body to her tough workout regimen and a commitment to "eating clean."
"I never like to say diet," she said in a recent interview with TheYBF.com. "I like to say 'eating clean'… For me, it's green vegetables or fish. I don't feel like I'm heavy or weighed down or lethargic when I eat. Food should give you energy. All I need is a good workout and that's it. I take of myself, take care of my skin, and I watch what I'm eating."
Rowland's looks very toned in Shape, but an article in the Daily Mail says she may look too fit. The gossip publication accuses the singer of getting a "photoshop makeover" and "airbrush treatment."
"Sporting a camouflage crop top the singer's legs were noticeably smoother and smaller," the article said. "And Kelly's already toned tummy was clearly stripped away of its thin layer of extra skin with the wave of an airbrush wand."
At any rate, one thing is for sure — airbrush or no airbrush — the woman is fit. The issue of Shape hit newsstands Friday, September 13. You can read a snippet from Rowland's interview at Shape.com.
Published by Medicaldaily.com