Ken Venturi Dies at 82: Sports World Pays Tribute To Golf Legend [VIDEO]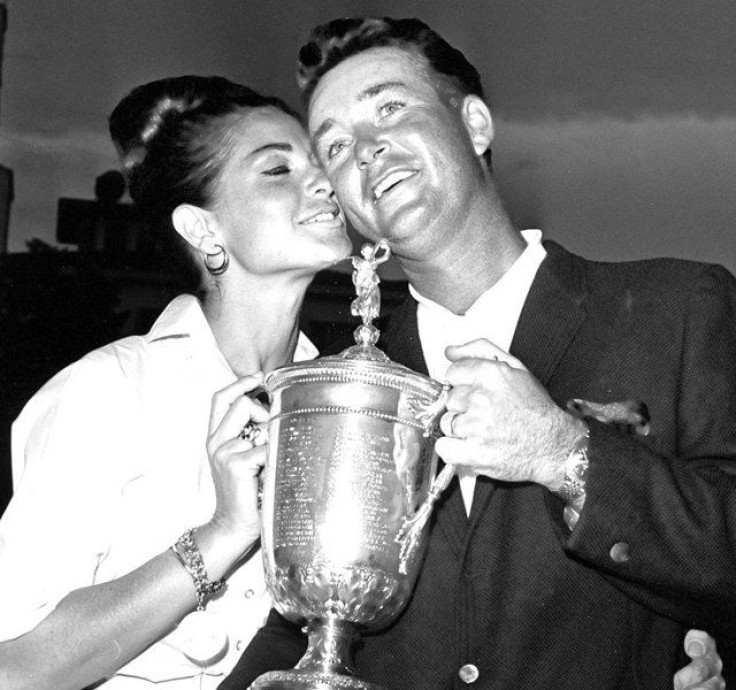 "The greatest reward in life is to be remembered. Thank you for remembering me." - Ken Venturi
1964 U.S. Open winner and longtime CBS golf commentator Ken Venturi died Friday at the age of 82. Venturi's son, Matt, told the Associated Press that his father died in a California hospital where he had been for the last two months due to a spinal infection, pneumonia, and an intestinal infection.
Venturi was inducted into the World Golf Hall of Fame earlier this month. Over the last few years Venturi suffered and triumphed through a myriad of health problems. He was diagnosed with prostate cancer in 2000. He underwent quadruple bypass surgery in 2006. And he was troubled with unspecified heart issues in 2011.
Venturi retired from playing golf not long after his 1964 U.S. Open win due to problems with carpal tunnel syndrome. He transitioned into golf commentating shortly after that, and remained a broadcaster for 35 years until he retired in 2002. He was the longest running lead analyst in any sport.
Through it all, he remained a beloved member of the golfing community. Sportscaster Jim Nantz paid tribute to Venturi in this touching memorial video.
"His work in television was legendary, and the audience considered him a trusted friend."
Published by Medicaldaily.com