Kermit Gosnell, Abortion Doctor, Found Guilty Of First Degree Murder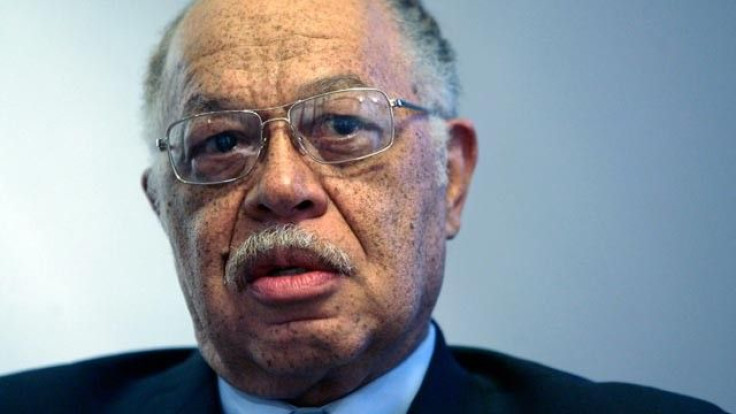 A jury found Philadelphia abortion doctor, Kermit Gosnell, guilty on three counts of first-degree murder for cutting the spinal cords of infant babies born at his West Philadelphia abortion clinic, The Washington Post reported.
He was also found guilty of involuntary manslaughter for the 2009 death of a female patient who overdosed on sedatives and painkillers, according to the Associated Press.
The sentencing came after 10 days of deliberations, after which the jurors were hung on just two of the 260 charges. Gosnell awaits sentencing now. He will be sentenced to life in prison or the death penalty.
Gosnell was charged in the case with 227 counts of disobeying Pennsylvania's 24-hour waiting period before performing an abortion, 24 counts of performing abortions after the state's 24-week legal limit, and many other charges including conspiracy and operating a corrupt organization. His clinic from which he committed the crimes had been open since 1972.
It was the FBI who discovered Gosnell's "house of horrors," although it was accidental. They raided his clinic looking for prescription drug dealing and, instead, found blood on the floor, the smell of urine throughout the clinic, and bags of fetal remains stacked in freezers, according to ABC News.
Gosnell originally faced seven first-degree murder charges, but Judge Jeffrey P. Minehart, dropped three of them. The remaining four babies for which Gosnell was charged were identified as babies A, C, D, and E. He was acquitted of baby E.
The grand jury report said there had been hundreds of "snippings," in which babies were born and then killed, according to ABC News.
"Gosnell had a simple solution for the unwanted babies. ... The way he ensured fatal demise was by sticking scissors into the back of the baby's neck and cutting the spinal cord. He called that 'snipping,'" the report alleged.
During closing arguments, prosecutor Ed Cameron asked, "Are you human? To med these women up and stick knives into the backs of babies?"
Published by Medicaldaily.com