Kerry Kennedy's DWI Trial: Can Ambien Impair Your Ability To Recognize Side Effects?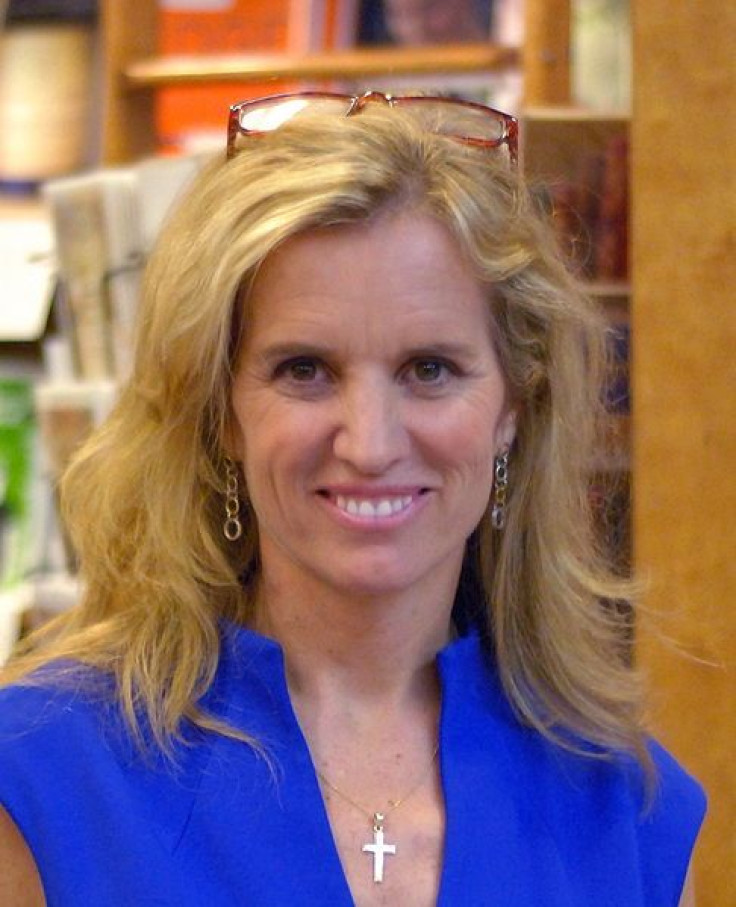 Carrots, a cappuccino, and Ambien, is not a nutritiously balanced breakfast, let alone a meal of champions, especially one of the Kennedys. The 54-year-old daughter of Robert Kennedy and ex-wife of New York Governor Andrew Cuomo, Kerry Kennedy, is currently facing trial after being charged with a DWI (driving while intoxicated) in July 2013 when she sideswiped a tractor-trailer on Interstate 684 in North Castle. After failing three of four field sobriety tests, Kennedy blamed her reckless driving on the sleeping pill, Ambien.
"You can't say if Kerry Kennedy's impairment was in fact recognizable to her, can you?" defense attorney, Bill Aronwald, asked toxicology expert Elizabeth Spratt in court on Tuesday, CBS reported. "I don't know if she was aware of them," Spratt answered. "It (Ambien) can cause amnesia where you're not aware of what you've done."
Motorists testified Kennedy did swerve her Lexus into a truck, damaged the car, and blew a tire, but continued to keep driving until she collapsed at her steering wheel and began to feel disoriented. This visual evidence was further supported by defense attorney William Aronwald during cross-examination when Spratt admitted that Kennedy might not have realized she was impaired while behind the wheel. The Bedford native claims she has no memory of driving erratically, let alone colliding with the truck.
The Food and Drug Administration's medication guide highlights the use of Ambien could cause serious adverse effects including: confusion about identity, place, and time, unsteadiness, trembling, or other problems with muscle control or coordination, and unusual tiredness or weakness, which can lead to sleep driving. The document also cites patients who take the sleeping pill could "get out of bed and perform an activity [they] do not know [they] were doing" since "impairment in driving ability is often not recognizable to that individual."
Although Kennedy's defense lawyer Gerald Lefcourt is not disputing that she drove erratically, he maintains that his client said it was an accident. However, prosecutor Stefanie DeNise argued, even if the pill was taken accidentally, Kennedy violated the law when she failed to stop and pull over as soon as she felt the onset of symptoms. "She would've known," DeNise told the jury, CBS reported. "By failing to stop the car, she put people in danger."
Ambien typically takes 15 to 30 minutes to enter the blood stream and reach the brain. The impact of the drug begins to fade after two hours. The 5-foot, 6-inch tall woman weighing 130 lbs. would have felt he peak effects of the drug 60 to 90 minutes after taking it, according to Spratt, the NY Daily News reported. Blood tests revealed Kennedy had a small amount of Ambien.
The Kennedy is not the first in her family to have a history of drugged driving while under the sleeping pill. In 2006, her cousin, Patrick Kennedy was found to have traces of Ambien in his system when he drove his Mustang into a Capitol Hill barricade. Despite Kerry's recent negative attention, the 54-year-old has "a reputation for sobriety and general healthy living," her sister, Rory Kennedy said in court.
Published by Medicaldaily.com