Kevin Cordasco, 'Breaking Bad' Superfan Who Died Of Cancer, Refused To Let Insiders Spoil The Show's Finale Ending [VIDEO]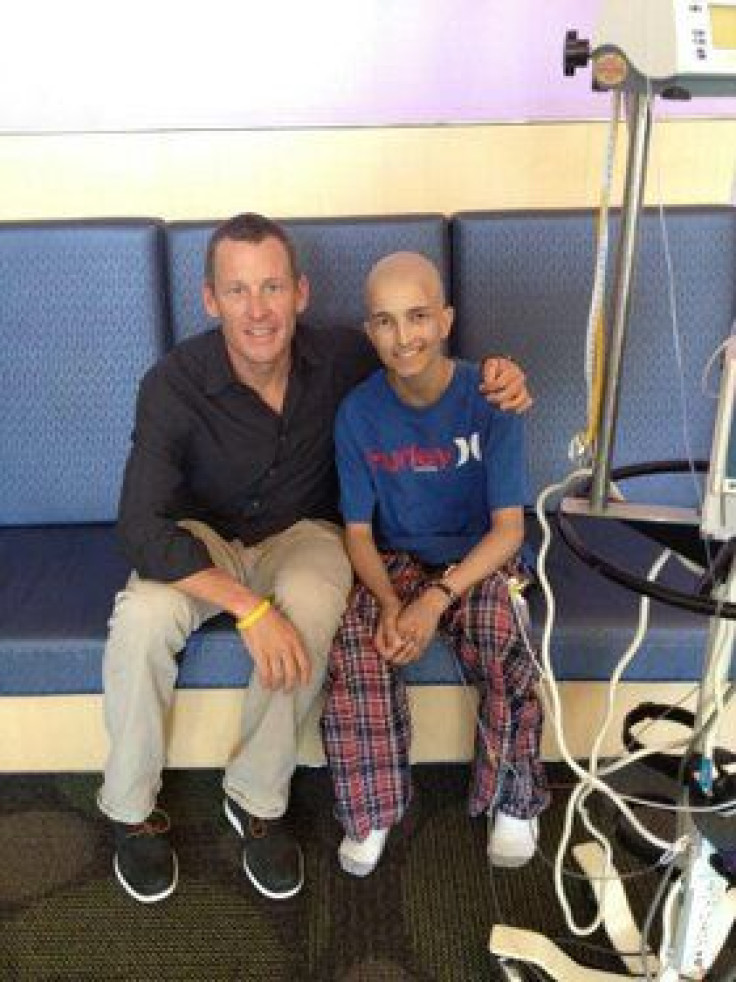 The latest episode of the hit AMC show Breaking Bad ended with a touching tribute to Kevin Cordasco, a 16-year-old fan and cancer patient who passed away in March. Melissa Bernstein, co-executive producer of the show, said that Cordasco's questions about the show did have an influence on how the producers decided to address certain issues in the show's final season.
"Ultimately, the writers thought about it and I think they found a way to address his question," Bernstein said. "I don't want to go any further than that because it would be a spoiler. Kevin truly had an impact on the way the story played out in the final eight (episodes)."
Cordasco was diagnosed with neuroblastoma when he was nine years old. Neuroblastoma is a cancer that usually impacts children. The cancer affects immature nerve cells in the body and most commonly arises in and around the adrenal glands. Cordasco battled the disease for seven years before passing away on March 11. He was a junior at Calabassas High School in California.
The teen was a huge fan of Breaking Bad from its inception. Cordasco was especially fond of Walter White, who was also coping with an illness.
"There was something about the Walter White character … the way he took control of his illness, and his life, that really resonated with Kevin," Cordasco's father told The Hollywood Reporter.
Cordasco was given the opportunity to meet Bryan Cranston, who plays Walter White on the show, through his godmother Mary Anderson.
"Bryan and his wife sat with Kevin for hours at the hospital," Cordasco's dad said. "And then Vince [Gilligan, the show's creator] came to our house, along with some of the cast. They even invited Kevin to the writers room. He was beyond thrilled."
Gillian offered Cordasco the opportunity to know how the show, which is a cult favorite, will ultimately end. However, in true fan fashion, Cordasco declined the offer. He wanted to watch the ending along with all the other fans of the show.
At the end of the season premiere, without explanation or qualification, the words "Dedicated to our friend Kevin Cordasco" flashed across the screen. Cordasco's parents say that they know that he would have been over the moon about the tribute.
"It was just heartwarming," Cordasco's mother Melodie told the Los Angeles Daily News. "I know my son was sitting there, watching it [saying] 'Mom. Look, I made it!' It was overwhelming — the feeling, the love and support."
Published by Medicaldaily.com