'Kid Smoking Experiment' Shows Different People's Reaction To A 9-Year-Old Asking For A Light; Some Responses May Surprise You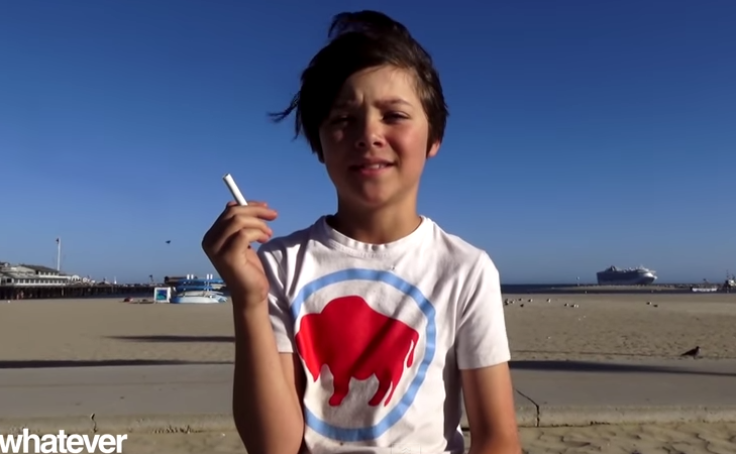 Even wonder how someone who is clearly under the age of 18 got their hands on a pack of cigarettes? Better yet, where did their inclination to smoke at such a young age come from? Now imagine if this 9-year-old boy came up to you asking for a light. Don't worry, Jensen, the boy featured in the "Kid Smoking Experiment," is not a pre-teen smoker, just a pint-sized anti-smoking activist trying to make a difference.
For the most part, Jensen gets the appropriate response from strangers that he is too young to smoke, apart from the man who fumbles around for a pack of matches before telling the 9-year-old he can go across the street to Rite Aid and get matches for free. Some people even take the cigarette pack away from Jensen while they finish the cigarette in their own hand.
According to the Centers for Disease Control and Prevention, tobacco remains the leading preventable cause of death and disease in the United States, killing over 480,000 Americans each year. Although cigarette smoking among middle school and high school students declined between 2000 and 2011, 6.7 percent of middle school and 23.3 percent of high school-aged Americans still reported using tobacco products in 2012.
Published by Medicaldaily.com