Kidnapped Cleveland Women Could Have Died From Miscarriages, Childbirth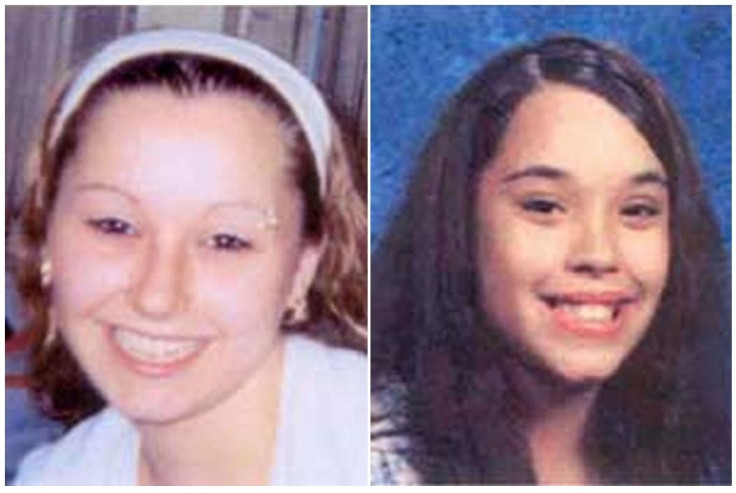 After three Cleveland women escaped earlier this week after 9 to 11 years of captivity, the many horrors they experienced have surfaced, including Michelle Knight's five induced miscarriages and Amanda Berry's childbirth in a basement kiddie pool, which were all life-threatening.
During her 11 years in captivity, Knight was reportedly impregnated by her captor Ariel Castro five times, and each time he attempted to induce a miscarriage by starving and beating her in the abdomen.
Blunt trauma to the abdomen of a pregnant woman could cause a miscarriage in a number of ways. The placenta, the organ that exchanges blood and nutrients between the fetus and the mother, could separate from the walls of the womb, cutting the fetus off from oxygenated blood. Uterine rupture could also occur, in which the muscles of the womb are damaged. In both conditions, the woman risks hemorrhaging to death.
Another potential way blunt trauma could force a miscarriage is by breaking the amniotic and chorionic membranes surrounding the fetus. In a typical pregnancy carried fully to term, these membranes break, either spontaneously or with the help of a obstetrician or midwife, colloquially known as water breaking. If these membranes break early in the pregnancy, intense medical management is required to keep the fetus alive and the woman free of infection. In many early cases, the fetus dies.
According to CBS, Michelle Knight lost hearing in one ear and will require reconstructive facial surgery to repair the damage of years of beatings.
Aside from physical beatings, poor nutrition could lead to miscarriage. Insufficient amounts of folic acid, a vitamin essential to forming an embryo's central nervous system, has been associated with miscarriage. Being pregnant is a physically demanding task that requires increased calories and a diet rich in iron, protein, vitamins.
Little research has been conducted in the U.S. that examines the connection between intimate partner violence and miscarriages, but a link between violence and high-risk births has been established.
Abused pregnant women are 1.4 times more likely to deliver early or have an low-birth-weight infant who requires intense care than non-abused women.
While it is unknown whether Amanda Berry gave birth early, testimony in police reports detail the birth of her child, now 6 years-old, which occurred in a kiddie pool with Michelle Knight acting as a midwife.
Although home births and water births are gaining some popularity, they are typically facilitated by a trained midwife. Childbirth can be very dangerous, carrying the risk of hemorrhaging and infection for the mother during labor and the following days.
While transitioning to the outside world, a newborn infant can experience a number of problems, one of the most serious being the failure of the lungs to function.
Knight had no training, and was told by Castros that he would kill her if the infant died.
Immediately after Amanda Berry gave birth, the baby didn't breathe, causing everyone to scream. Knight breathed into the baby's lungs, until she breathed on her own.
While the Cleveland women's circumstances are unique, to say the least, the unfortunate truth is intimate partner violence among pregnant women is not. An estimated 7-20 percent of pregnant women experience intimate partner violence, depending on the definition of violence.
A national toll-free hotline exists for abused women, pregnant or not, for information for local shelters and other services. Bilingual staff can be reached at 800-799-SAFE & 800-787-3224 (TTD).
Morland LA, Leskin GA, Block CR, Campbell JC, Friedman MJ. Intimate partner violence and miscarriage: examination of the role of physical and psychological abuse and posttraumatic stress disorder. J Interpers Violence. 2008 May;23(5):652-69. doi: 10.1177/0886260507313533. Epub 2008 Feb 13. (Accessed May 11, 2013)
Published by Medicaldaily.com