Kids With Autism Who Wander: Largest Study To Date Reveals Prevalence And Dangers Of Popular Behavior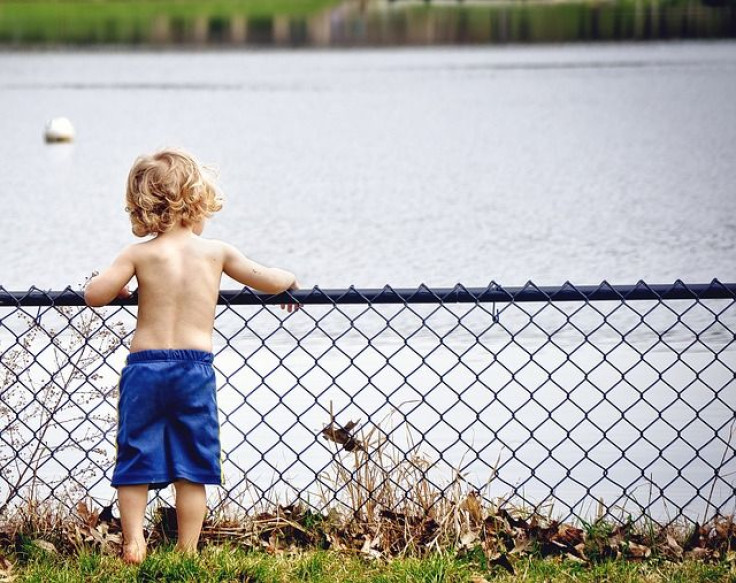 Parenting a child with an Autism Spectrum Disorder comes with a number of difficulties and hardships, but there's one ASD behavior that is not just worrisome, it's downright life-threatening. Eloping, or wandering off, is fairly common among ASD children, but little research has looked into its cause. Recently, however, a study by researchers from Northwell Health in New York revealed certain patterns in eloping among ASD children that may serve to protect these at-risk children.
For the study, researchers reviewed voluntary phone interviews with parents of 1,420 children between the ages of six and 18 who were diagnosed with an ASD. Twenty six percent of the children were reported to have eloped within the previous year. Eloping was more prevalent in public places, and less likely to occur at home and at school. The survey also revealed other interesting trends among children who eloped. Specifically, 49 percent of the children had tried to elope as early as age 4. Younger children, between ages 6 and 11, were more likely to elope than those age 12 through 17. What's more, there was no association between sex, race and ethnicity, or household income and the chances a child would or would not elope.
"As the prevalence of autism spectrum disorders in the United States continues to rise, there is a need to better understand the behaviors that may compromise the safety and well-being of these children," said Bridget Kiely, a research assistant in the division of developmental and behavioral pediatrics at CCMC and study author, in a recent statement.
The report also revealed how eloping affects families of ASD children. For example, 62 percent of parents of children known to wander off admitted that their concerns over their children's eloping kept them from enjoying or attending activities outside the home. Also, many of the parents in the study noted that they took extra measures to prevent their children from running off, such as using electronic tracking devices or physical barriers.
Dr. Paul Law, previous director of the IAN (Interactive Autism Network) Project at the Kennedy Krieger Institute in Baltimore, previously told Reuters that wandering is rooted in the very nature of autism itself.
"Kids don't have the social skills to check in with their parents, and to have that communication and social bond that most children have when they're approaching a road or at a park," said Law.
In his 2012 study on the behavior, Law revealed that an alarming 65 percent of the children who had run away had experienced close calls with a traffic accident.
The study authors believe that eliminating parents of children younger than age 5 from questioning may have underestimated the true extent of elopment within the ASD population. Still, the study does highlight the urgency of the problem and the need to develop more effective solutions to preventing it.
Source: Kiely B, Migdal TR, Vettam S, Adesman A. Prevalence and Correlates of Elopement in a Nationally Representative Sample of Children with Developmental Disabilities in the United States. PLOS One. 2016.
Correction: This article has been corrected to show that Dr. Paul Law is no longer the director of the IAN (Interactive Autism Network) Project at the Kennedy Krieger Institute in Baltimore.
Published by Medicaldaily.com